Information about the LEWA Group
Creating Fluid Solutions
We offer industry-specific complete solutions from a single source and with the highest quality. 

We support our customers even in the design phase of system engineering, creating solutions 
for the economical and reliable handling of fluids.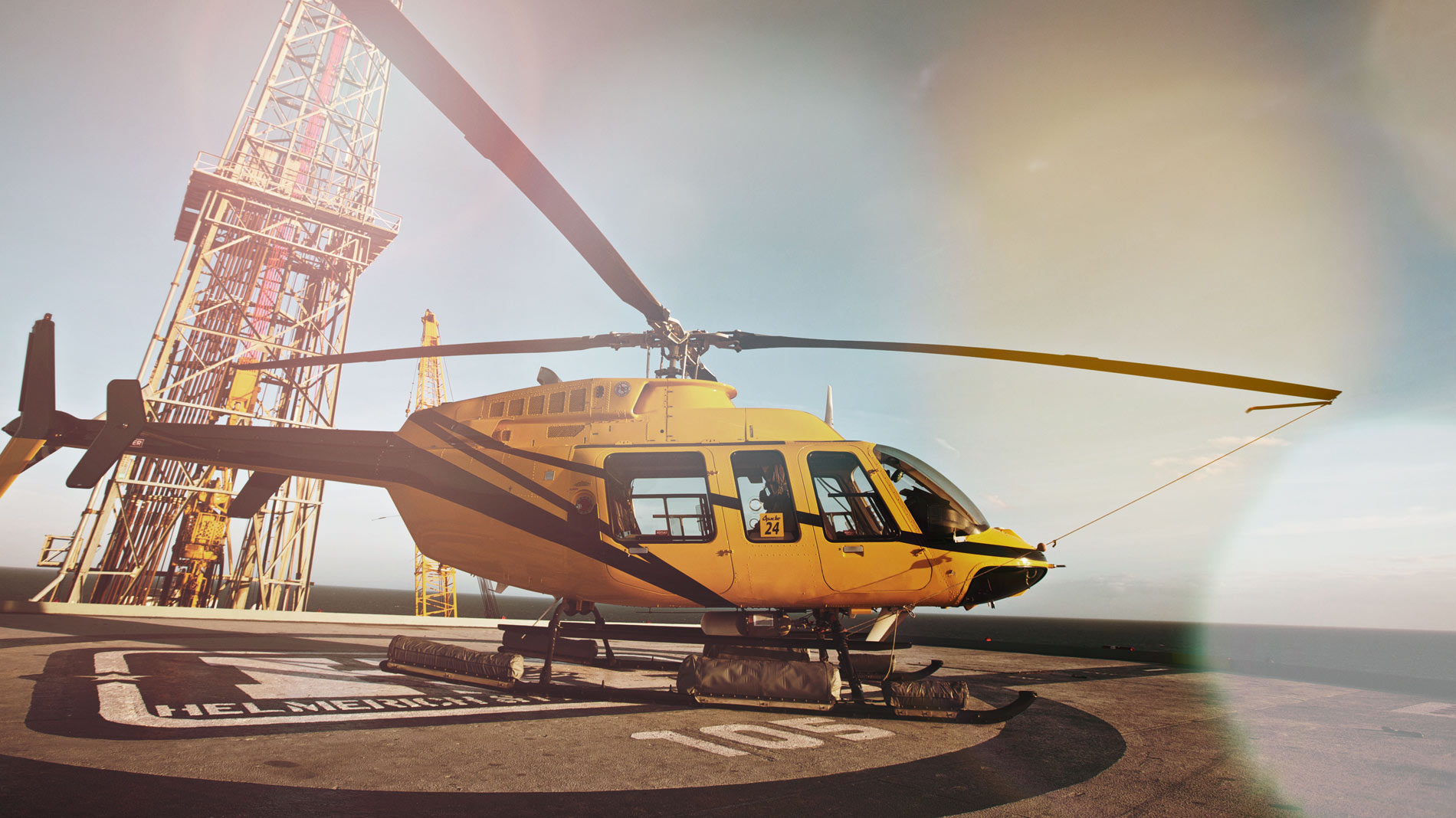 Reliable Global
LEWA pumps and systems are made for the best possible performance in harsh conditions. Whether offshore or in hot deserts ─ with LEWA, you will receive not only top products but also top service. We use our many years of experience in international project management to handle global projects reliably and offer comprehensive services throughout the entire life cycle.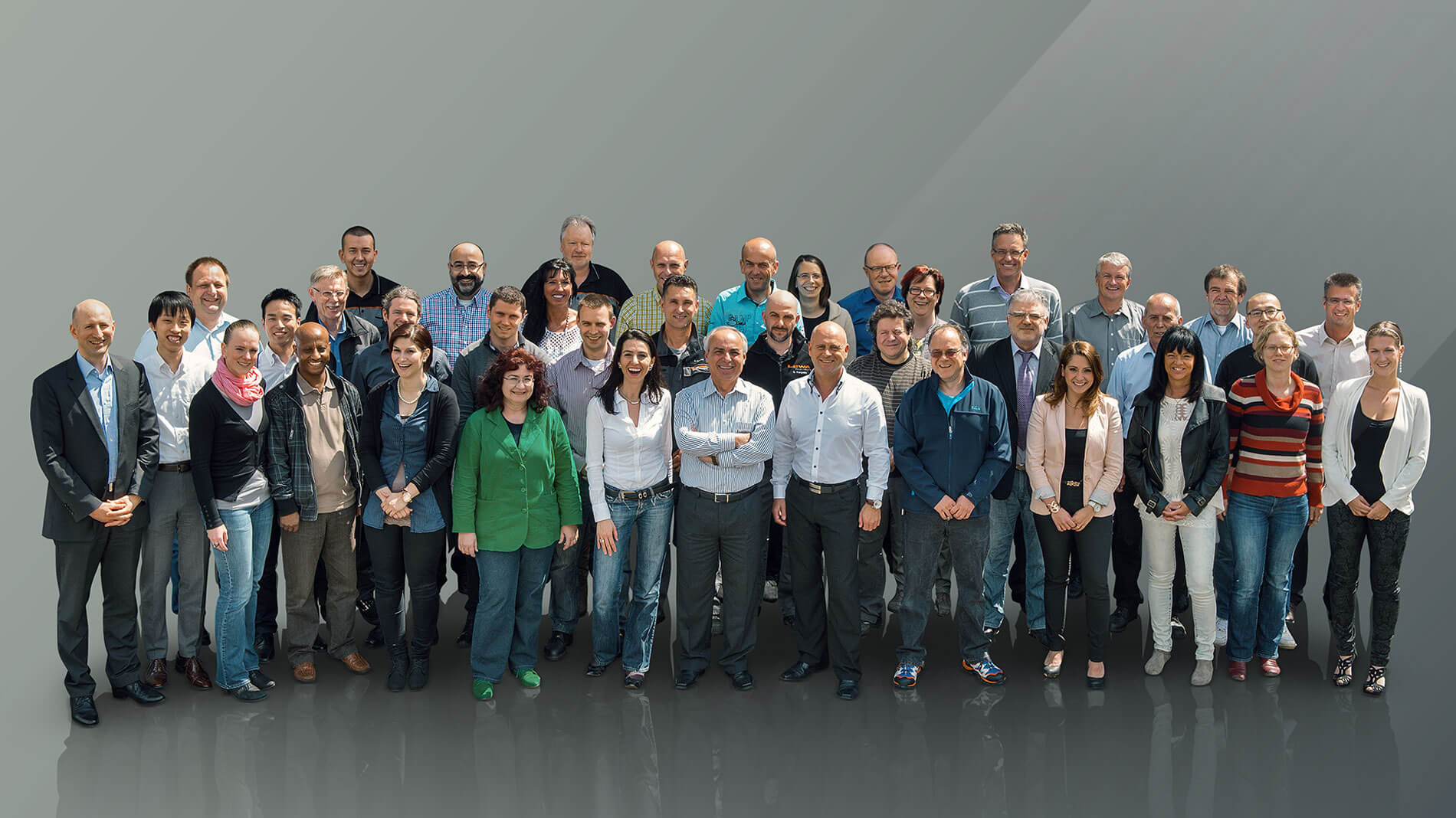 Corporate Responsibility
Taking social responsibility – this is what we at LEWA stand for. The LEWA group attaches great importance to an enduring corporate culture which is determined by values. These values are appreciation of our customers, integrity as a fundament and guideline of all our actions and reliability in everything we do. All LEWA employees are dedicated to these fundamentals (PDF) which serve the development of a culture of collaboration between employees, with customers, suppliers and other stakeholders.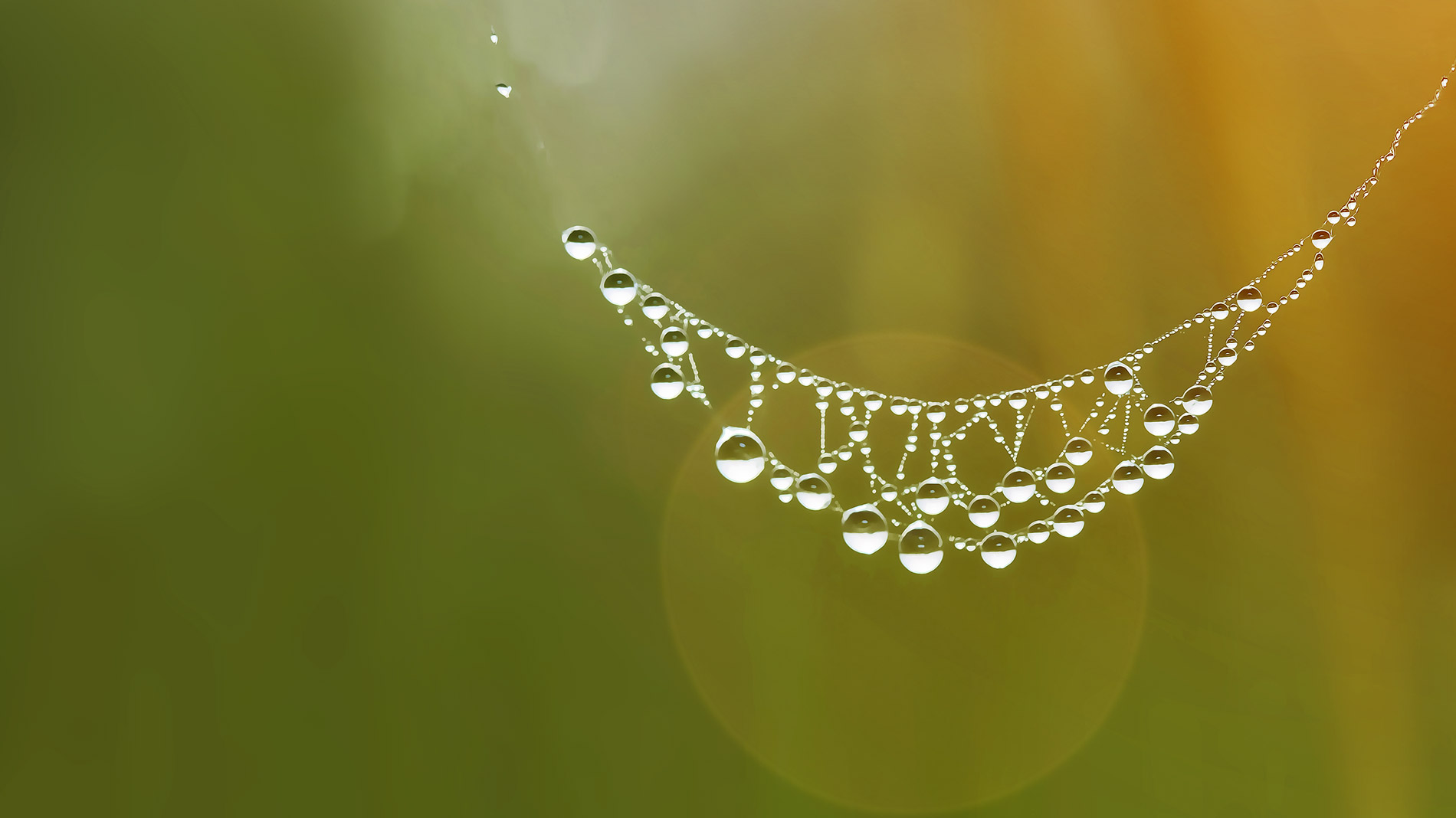 Extremely efficient.
LEWA relies on efficient and sustainable pumps with technology like the patented LEWA diaphragm technology, which enables us to provide the highest possible pump efficiency over the entire control range. In doing so, we lower lifecycle costs. LEWA pumps and systems have been supplying absolute maximum performance for decades as a result of correct maintenance and care.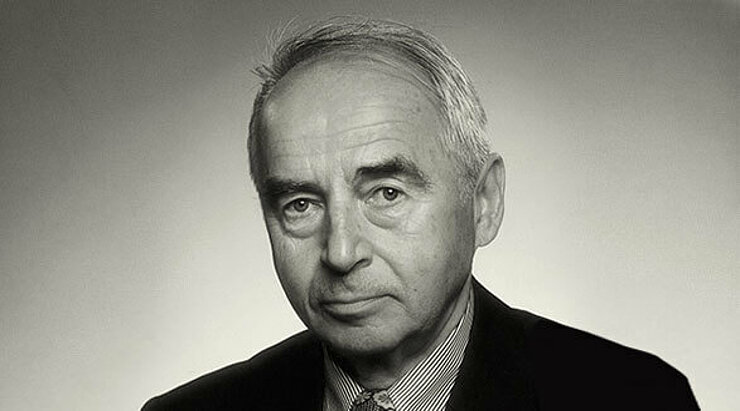 Company Foundation | 1952
Herbert Ott and Rudolf Schestag found LEWA.
The initials stand for LEonberger WAsseraufbereitung (Leonberg water treatment).
The beginning is an arduous time. First deliveries are made with a motorbike, the only company vehicle. Later, they have to sell the motorbike and need to hitchhike.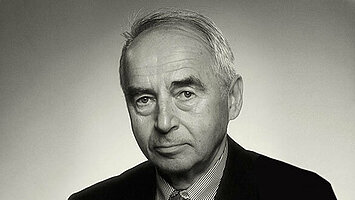 Company Foundation | 1952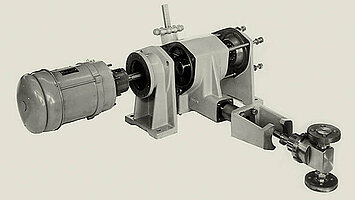 First Patent | 1954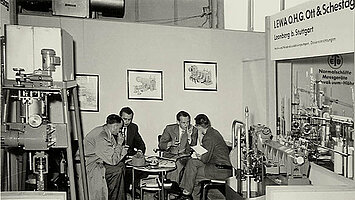 First ACHEMA | 1955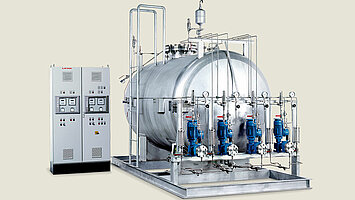 Launch of LEWA standard Odorizing Systems | 1985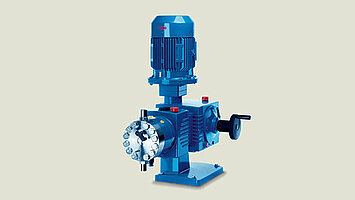 LEWA ecoflow | 2003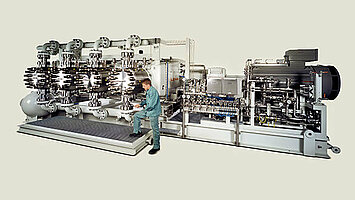 World's biggest diaphragm process pump | 2004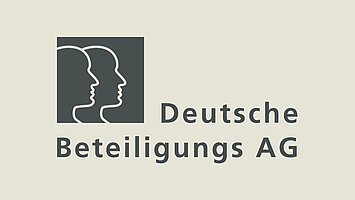 Acquisition by DBAG | 2005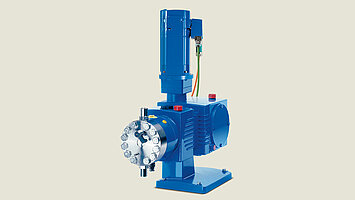 LEWA intellidrive | 2009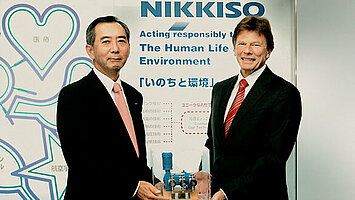 NIKKISO | 2009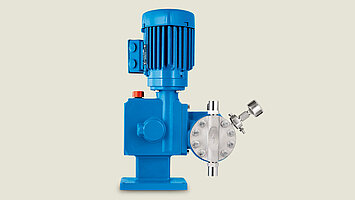 LEWA ecosmart | 2010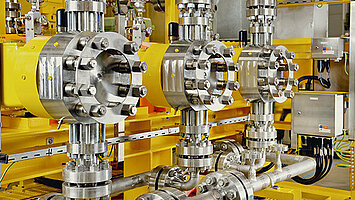 The 40 million dollar project | 2012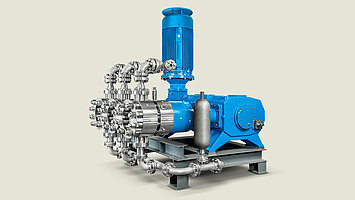 LEWA triplex G3M | 2014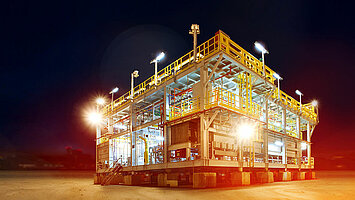 Largest Chemical Injection Package | 2015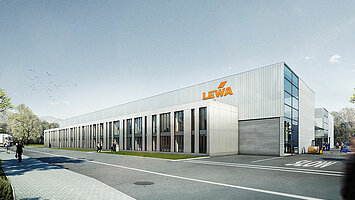 Expansion | 2016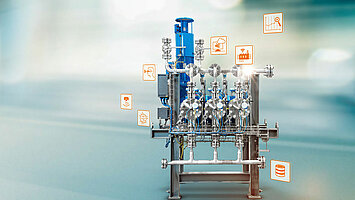 LEWA Smart Monitoring | 2021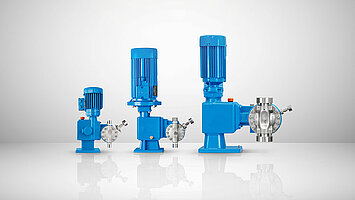 LEWA ecosmart product family | 2022
LEWA becomes part of the Atlas Copco Group | 2022
Previous
Next
LEWA – available around the world!
Facts and figures
Holding company: Atlas Copco AB, Nacka, Sweden
Headquarters: LEWA, Leonberg (Region Stuttgart), Germany
Management: Dr.-Ing. Martin Fiedler, Stefan Glasmeyer
Company foundation: 1952
Subsidiaries: 14 worldwide
Distributors and sales: in more than 80 countries
Employees: 1,200 worldwide
Germany Headquarters - LEWA GmbH

Company executives
Dr.-Ing. Martin Fiedler,
Stefan Glasmeyer
Headquarters
Leonberg
Foundation
1952
Employees
600
USA - LEWA America, Inc.

| | |
| --- | --- |
| Managing director | Peter Kyriacopoulos |
| Registered office | Holliston (MA) |
| Foundation | 1968 |
| Website | www.lewa-inc.com |
South Korea - LEWA Korea Co., Ltd.

| | |
| --- | --- |
| Managing director | Son Won Shik |
| Registered office | Seoul, South Korea |
| Foundation | 2016 |
| Website | www.lewa.kr |
Switzerland - LEWA Switzerland AG

| | |
| --- | --- |
| Management | Pietro Pettoruto |
| Registered office | Reinach |
| Foundation | 1976 |
| Website | www.lewa.ch |
Austria - LEWA Austria GmbH

| | |
| --- | --- |
| Managing director | Johann Steinböck |
| Registered office | Vienna |
| Foundation | 1968 |
| Website | www.lewa.at |
France - LEWA France SAS

| | |
| --- | --- |
| Managing director | Philippe Wouters |
| Registered office | Neuville-sur-Oise |
| Foundation | 1983 |
| Website | www.lewa.fr |
Italy - LEWA ITALY S.R.L.

| | |
| --- | --- |
| Managing director | Daniel Pellicano |
| Registered office | Passirana di Rho (MI) |
| Foundation | 1992 |
| Website | www.lewa.it |
Singapore - LEWA Singapore Pte. Ltd.

| | |
| --- | --- |
| Managing director | Daniel Wong |
| Registered office | Singapore |
| Foundation | 1995 |
| Website | www.lewa.sg |
Brazil - LEWA Brasil Equipamentos Ltda.

| | |
| --- | --- |
| Managing director | Vanessa Dessimoni |
| Registered office | Diadema (SP) |
| Foundation | 1997 |
| Website | www.lewa.com.br |
LEWA (Dalian) Fluid Technology Co., Ltd.

| | |
| --- | --- |
| Managing director | Dr. Harry Wang |
| Registered office | Dalian |
| Foundation | 2001 |
| Website | www.lewa.cn |
Spain - LEWA Hispania, S.L.

| | |
| --- | --- |
| Managing director | Daniel Pellicano |
| Registered office | Barcelona |
| Foundation | 2004 |
| Website | www.lewa.es |
United Arabian Emirates - LEWA Middle East FZE

| | |
| --- | --- |
| Managing director | Sylvain Latuilerie |
| Registered office | Dubai (V.A.E) |
| Foundation | 2011 |
| Website | www.lewa.ae |
Germany - LEWA Deutschland GmbH

| | |
| --- | --- |
| Managing director | Eric Rottiers |
| Registered office | Leonberg |
| Foundation | 2017 |
Australia & Oceania - LEWA Australia Pty Ltd.

| | |
| --- | --- |
| Managing director | Daniel Wong |
| Registered office | Perth |
| Foundation | 2019 |
India - LEWA Nikkiso India Private Limited

| | |
| --- | --- |
| Managing director | Sylvain Latuilerie |
| Registered office | Chennai, India |
| Foundation | 2020 |