LEWA Pump Skids
The ready-to-operate solution for specific tasks.
Do you need a turnkey pump skid or chemical injection skid? Look no further than LEWA. We offer a comprehensive service and complete project management: Our experienced engineers listen to your requirements and design the perfect skid for your application.
We don't leave anything to chance: We choose all the pumps, materials, and accessories for our pump skids. We guarantee the total function of the module, enabling us to provide a turnkey solution.
Our skids are designed according to specific requirements and the available space. And, of course, we take all national and international regulations into consideration. Our service covers everything from assembly, installation on frames, acceptance, and approval through to delivery, on-site installation, and commissioning.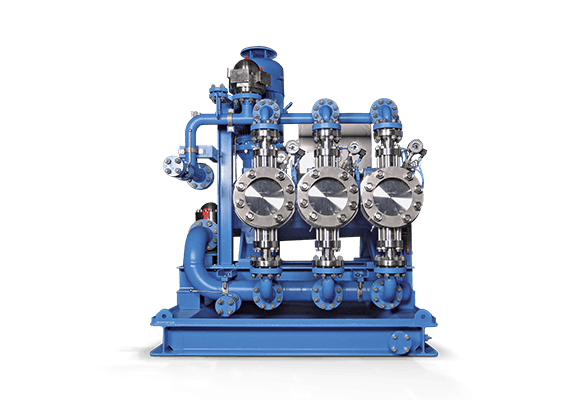 Good reasons to choose a LEWA pump skid
A LEWA pump skid consists of a pump on a base plate with piping, accessories, and instrumentation.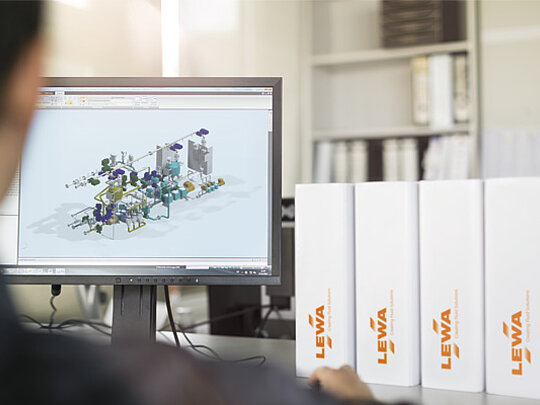 Complete development from a single source
Pumps, accessories, design, and project management from a single source: We handle every stage of the project – from planning and construction right through to commissioning and subsequent maintenance. And our 60 years of industry experience make us a company you can trust.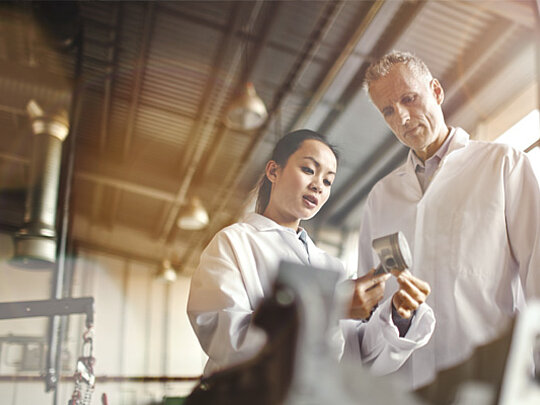 Compliance with specific standards
All our pump skids are designed in accordance with national and international standards and regulations. And, of course, we stick to every customer-specific requirement. What's more, we take special regulations governing base plates and pipelines into consideration too – such as any associated welding and acceptance specifications.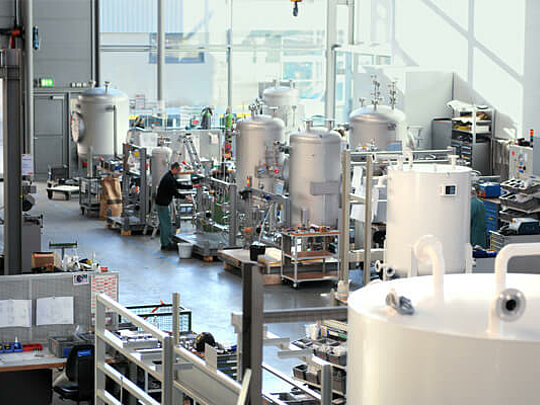 Production sites all over the world
LEWA manufactures systems at various sites all over the world. As a result, we can provide spare parts and services wherever you are across the globe. This ensures that our pump skids are always obtainable – keeping your production work running. We guarantee long, continuous operating times as well as cost-effective, rapid maintenance on site.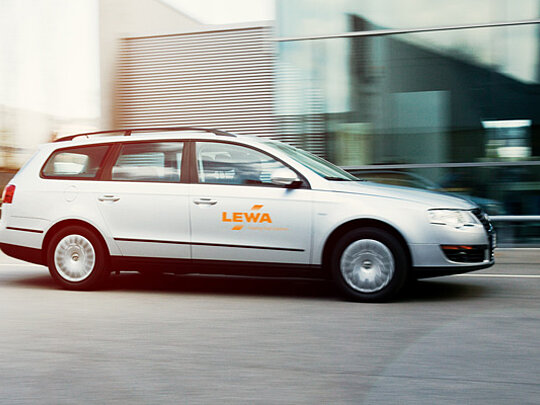 Outstanding service around the clock
There for you when you need us: Our global commissioning and consultancy services are available 24/7. You'll have constant access to a qualified contact person who will take the time to give you expert advice on anything you need to know about.
Videos about LEWA pump skids
LEWA oil & gas
LEWA offers pumps and systems for different applications in the oil and gas industry, regardless whether offshore, onshore or in refineries. In this video, we show typical products for the oil and gas market with numerous products working in various extreme climatic conditions.
Optimization of the efficiency
Especially for certain applications where only low electrical power is available, we will deliver efficiency-optimized pumps and motors.
Design calculation of the base plate
We provide designs for extreme acceleration forces, which is important for the base plate, as e.g. for the transshipment in the offshore sector.
Testing, acceptance and inspection
We make sure that everything works: LEWA offers numerous services, including factory acceptance test (FAT) at the manufacturing site or at your site (SAT), NDT and PMI.
Standard and special parts
LEWA offers standard or customized components for control and regulation. The integration into process control systems, also including process visualizations is possible.
Global commissioning
With our global service network, we take your equipment into operation and provide technical service directly at your location - both onshore and offshore.
International standards
LEWA is ISO 9001 certified. Pumps, systems and units are compliant with all major international standards such as, API, ASME, TÜV and many more.
Compact design
We construct the Pump Skid space and weight-saving, if the skid has to be adapted to an existing installation where space is limited or the maximum total weight is nearly achieved.
Complete documentation
In the process of documentation, we consider your requirements and provide inspection records, print samples, diagrams of output characteristics and registration papers on request.
Maintenance and service
No matter if maintenance, spare parts or repair - our service technicians are well trained and available worldwide. Thus, we guarantee fast response and smooth operations.
Technical data
Our pump skids are designed for a range of applications. Thanks to the wide range of pumps, materials, drives, and pipeline systems we provide, we can ensure maximum flexibility.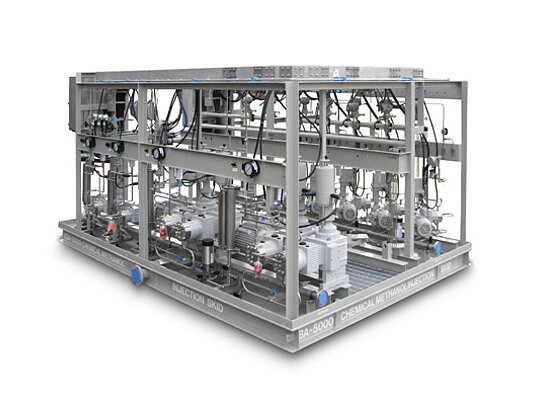 Adjustable flow rates and discharge pressures
Our pump skids are suitable for flow rates up to 180 m3/h. With plunger pumps, you can achieve discharge pressure levels of up to 3500 bar; with diaphragm pumps, up to 1200 bar.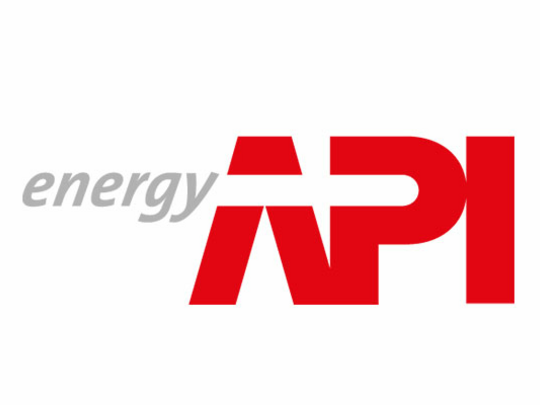 Pumps used compliant with API standards
The metering pumps used on our pump skids are all API 675-compliant and our plunger pumps all meet API 674 standards. Each of the two pump types is available in a single-pump head or multiple-pump head configuration.
Various materials
We manufacture pump skids from various materials to suit the application type. These materials include stainless steels of different kinds, high-alloy steel and nickel compounds, plastics, as well as special materials for specific purposes.
Various drive types
No matter which energy source you want to use to power your pump skid, we can provide you with the right drive for the job. Anything is possible – from electric, pneumatic, and hydraulic drives through to diesel units and solar-powered motors.
Flexible pipeline systems
The pump skid pipeline system needs to be precisely adapted to the specific intended use of the system. We offer systems in accordance with DIN/EN, the BASF (IG) high pressure standard, dairy pipe fittings, ANSI, Ermeto, Graylock, Swagelok, and plastic lines. And, of course, we adapt the skid to your specific pipeline system.