What you see isn't always what you get.
To this day, many system operators base their decision for purchasing a new pump solely on the purchase price, even though the majority of costs arise later on. Aside from the initial investment costs, operators should therefore particularly take energy consumption, operating expenses as well as maintenance, downtimes and resulting production losses into consideration when determining the overall life cycle costs of a metering pump.
When it comes to small and medium-sized metering pumps, differences with regard to energy costs between different models or manufacturers are negligible. The primary focus for purchasing should therefore be maintenance costs and possible production losses.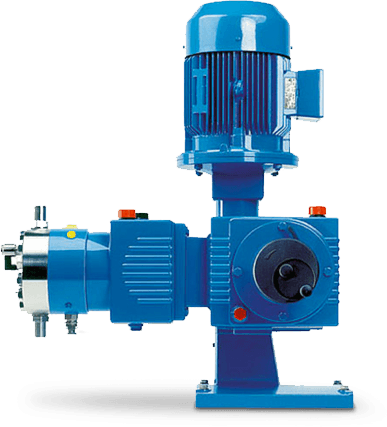 Quality earns time: An example
For example, the LEWA ecoflow series is a hermetically sealed, versatile diaphragm metering pump, which particularly stands out thanks to its low life cycle costs, the result of low maintenance efforts. Due to this special pump head design, it is also suitable for contaminated fluids or suspensions. The diaphragm protection system reliably protects the pump from misuse or impermissible operating conditions. An individually adjustable pressure relief valve in the hydraulic part moreover protects the pump against potential overload situations and thus rounds out the concept.
The exceptional high reliability, availability and suction lift capability of LEWA ecoflow as well as the very long service life of the diaphragm are based on this. Moreover, the sandwich diaphragm is continuously monitored and immediately reports any fault or damage. Because of the double-layer diaphragm, you don't need to worry about a contamination of the process fluid. This allows the operation to continue for a certain time, which makes it easier to plan production downtime.