Remote Support
Data-based remote support by the LEWA service center.
The LEWA service center supports you with fault diagnosis and data analysis. Together with you, our service engineers check the operating data of the LEWA Smart Monitoring system via remote connection. In this way, error conditions are quickly identified and remedial measures initiated.
We offer service contracts that provide you with all-round support, including inspection and maintenance support, and spare and wear parts packages tailored specifically to your needs.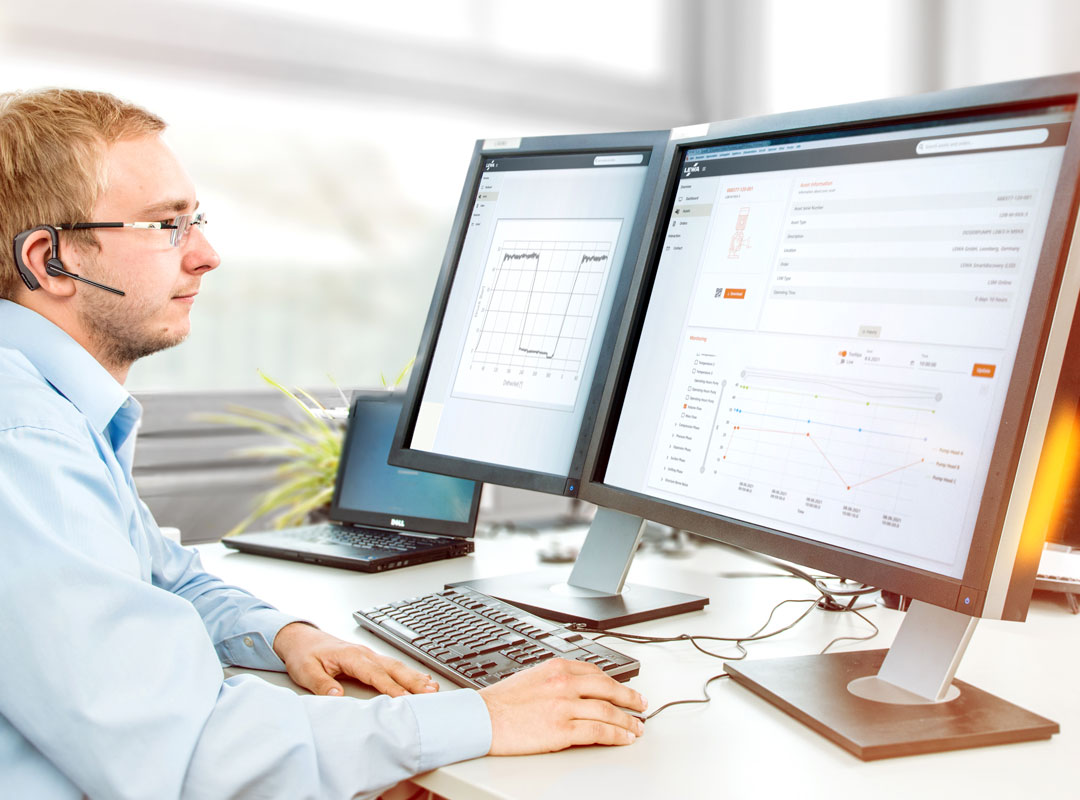 LEWA SmartGlasses - augmented reality for maintenance
Using the smart glasses, you can quickly contact the LEWA service center. Together with a LEWA expert, you inspect the system or the pump and make an initial diagnosis. With the help of the smart glasses, the LEWA expert can view the situation through your eyes and provide instructions on how to check the pump/system and perhaps even remedy the problem yourself. In addition to two-way image and sound transfer, the smart glasses also make it possible to transfer documents such as operating manuals. A maintenance report is created for each incident and sent to you. This means complete transparency and reliability.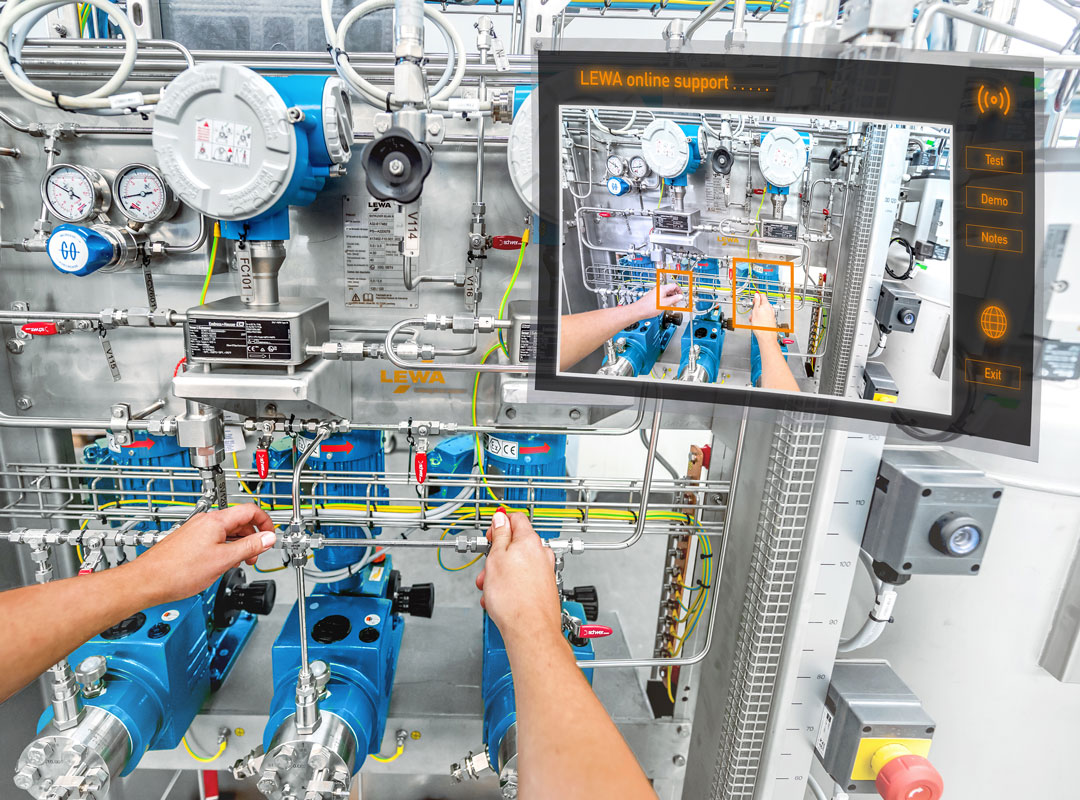 Quick assistance from LEWA experts in case of a fault
Collaboration on initial diagnostics and remedying minor faults
The ability to bring LEWA experts into the process for maintenance and repair work
Image, sound and document transfer
Shorter waiting times and fewer on-site calls by service technicians
Increased system availability and security
Approved for ATEX and IECEx Zone 1 and CSA C1-D1