Various Industries
Industrial Pumps, Plants, and Systems from a Single Source with LEWA
We supply you with customer-specific metering pumps or we can assume the planning, assembly, and delivery of systems or complete plants.
For over 60 years, we have acquired expertise in a wide variety of applications and know the properties of various fluids and their behavior in both pumps and in pipeline systems. Measurement, instrumentation, and control technology has been an important part of LEWA Engineering for over 30 years. Working with you, we can design a custom-made solution for your application: from process analysis right up to global service.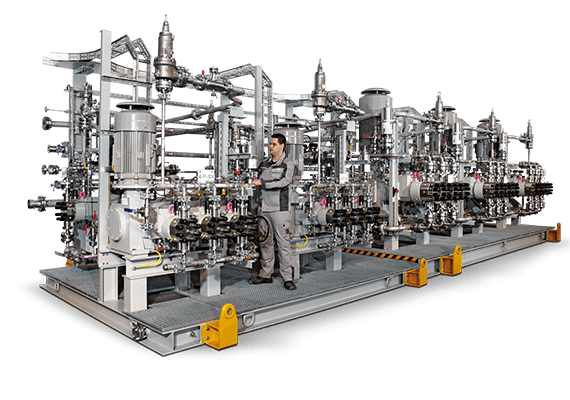 Areas of Application of LEWA Pumps, Plants, and Systems
Regardless of the application, thanks to their unique product properties, LEWA pumps and systems can be used even for the most difficult fluids. For example, LEWA also offers metering solutions for various processes.
Industry
Process/System

Water treatment/wastewater

Industrial systems
Municipal systems

Building materials/paints/coats

Cement production
Roof tile production
Concrete additives
Dyeing processes
Ceramic
(spray drying)
Dispersions (paints)
Bitumen as an additive

Ore dressing – flotation
Ore dressing – acids
Additives for dust binding
(potash + salt)
Kaolin (spray drying)
Coal liquefaction/gasification

Magnetic tape production
(ferric oxide metering)
Developing baths

Building construction and civil engineering

Additives for cements for tunnel mining

Seed dressing
Metering fungicides, herbicides, biocides, and fertilizers

Deburring technology
Metering separating agents in die casting foundries
Metering palm oil/water in rolling mills
Purifying drilling, grinding, and cutting oils
Rolling mill, galvanization, roller rinsing

Sterilization, ballast water

De-inking
Material treatment (additives, coloring, thickness)
Coating compound production, adhesive labels
Lye gasification – black, white, green liquor
Solutions with LEWA Pumps, Plants, and Systems
We have gained 60 years of experience in diverse applications. That's why we're not only able to supply custom-made metering pumps for a power plant, for example, but can also plan, build, and deliver complete systems.
We also possess comprehensive knowledge on pulsations, as well the behavior of a variety of fluids, not only in pumps, but also in pipelines and systems.
Measurement, instrumentation, and control technology has been an integral part of the LEWA portfolio for over 40 years. Furthermore, LEWA is engaged in a wide variety of applications in the area of energy transition, e.g., in biofuel production, biogas odorization, as well as circulation in thermal solar power plants. You can also benefit from our pioneering knowledge in the field of handling CO2.
Our many years of experience allow us to offer international engineering and project expertise to assist you in all phases of your project.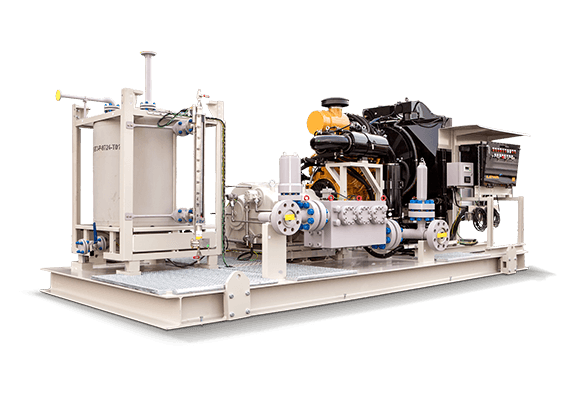 High end pumps, equipment and systems
We deliver high-end pumps integrated into complete systems and units for your specific applications. In doing so, we of course rely on the tried-and-tested LEWA quality.
Complete documentation
Receive supporting documents and certificates, including the operating instructions, as well as design and test details in different languages.
Minimization of unproductive times
Our systems are extremely reliable and low maintenance. Thus, you can get the maximum out of your production and avoid costly downtime.
Global commissioning
With our global service network, we take your equipment into operation and provide technical service directly at your location - both onshore and offshore.
Pilot plant for process optimization
You can rely on over 60 years of experience in the design of equipment and systems: In cooperation with you, we develop pilot plants to optimize your processes and procedures.
Tried and tested modular system
We design our systems and units in modular design with numerous engine and pump head combinations for different applications.
Special materials
On request, we can build systems with special materials such as Hastelloy, titanium, duplex stainless steel or further materials. If you are interested, please contact our product manager.
Patented sandwich diaphragm
Our patented diaphragm metering pumps use metal or PTFE sandwich diaphragms with Diaphragm Protection System (DPS) for maximum operational safety.
International standards
LEWA pumps, systems and units are compliant with major international standards such as DVGW G280, WHG, PED, ISO 9001, ASME, ATEX and TA-Luft. Of course, you can also define your own standards.