LEWA Customer Portal
Digital asset management with life cycle file, document and maintenance management.
In addition to design data, material characteristics and documents, you will find operating data from LEWA Smart Monitoring and interaction data such as maintenance reports from the life cycle of the pump. This data can be accessed by users at any time via a web browser-compatible terminal device. A QR code on the pump enables direct access to the pump profile page.
Available documents for each pump:
Operating manual
Documentation
Certificates
Maintenance parts list
Accessories documents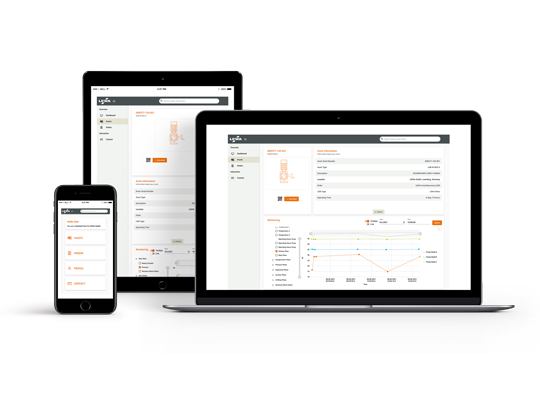 Customer Portal Registration
Digital Asset Management within the LEWA Customer Portal
The LEWA customer portal provides easy access to all pump data and documents relevant for operators and owners. A secure rights and roles concept allows you to determine who within your company can see what
content in the LEWA customer portal and which transactions can be triggered.
Connection to your own ERP system is also possible: secure data transfer is possible via REST interfaces. Life cycle data and maintenance parts lists are available for download in neutral formats such as .csv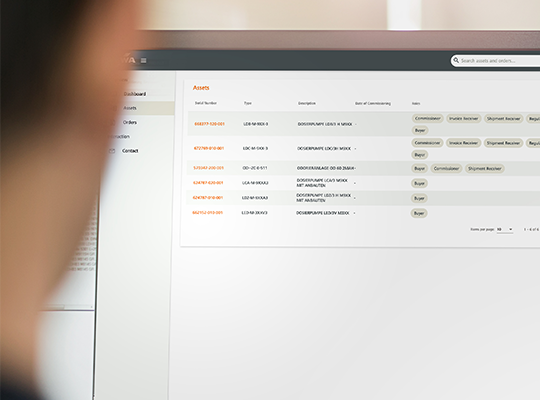 Integration of LEWA Smart Monitoring
Connecting the data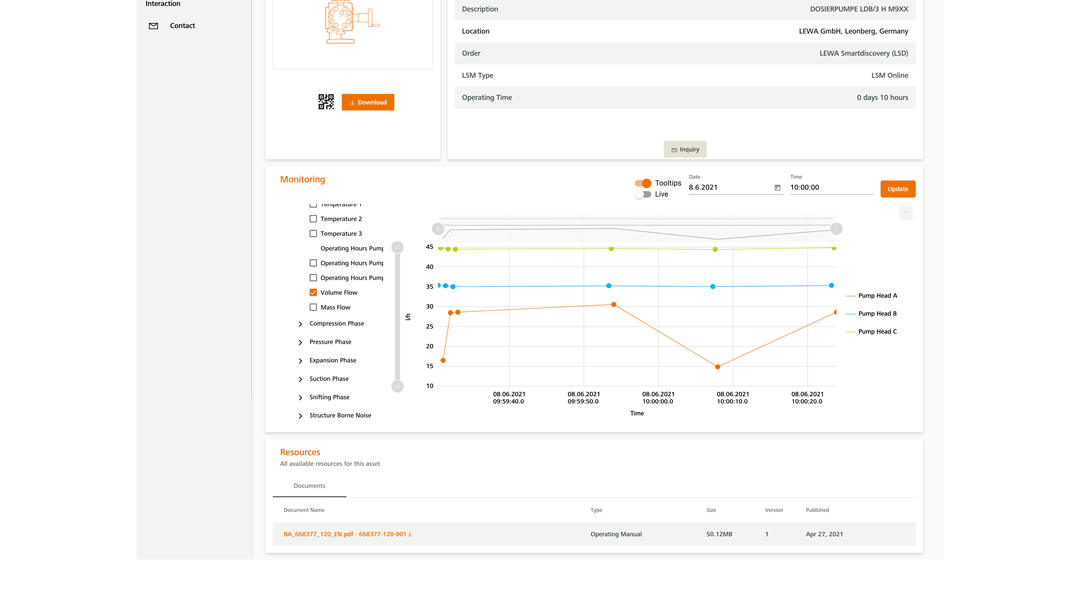 The LEWA Smart Monitoring system can be easily integrated in the customer portal. Then you will have access to the monitoring data of the pump. In this setup you have all information, documents and operating data at one place. Secure data transfer is guaranteed due to hardware and software-based security measures.