LEWA odorizing systems
Safe gas odorizing in accordance with global regulations.
Odorizing gases is a complex task. The global regulations governing this application are strict and not always clear: In the past, gas suppliers relied on wick odorization, by-pass odorization, or simply adding odorants with no means of control. Today, this is prohibited in virtually every country – odorization must be monitored and performed proportionally and continuously.
LEWA has the expertise that comes with 40 years of experience and the necessary equipment to create your safe and regulation-compliant odorizing system. We adapt our systems to conform with country-specific standards and requirements. Whether odorization is decentralized or – as is the case in France, for example – takes place at a central location.
With LEWA odorizing systems you're placing your trust in the expertise of the market leader for efficient and safe gas odorization.
Good reasons to choose a LEWA odorizing system
A LEWA odorizing system is a quantity-dependent, gas flow-controlled system with closed loop control and a design that complies with applicable guidelines (including the German Federal Water Act (WHG), German Technical and Scientific Association for Gas and Water (DVGW), ATEX, GOST-R, ASME, Pressure Equipment Directive, German Technical Instructions on Air Quality Control (TA-Luft), and German Technical Regulations for Combustible Liquids (TRbF)).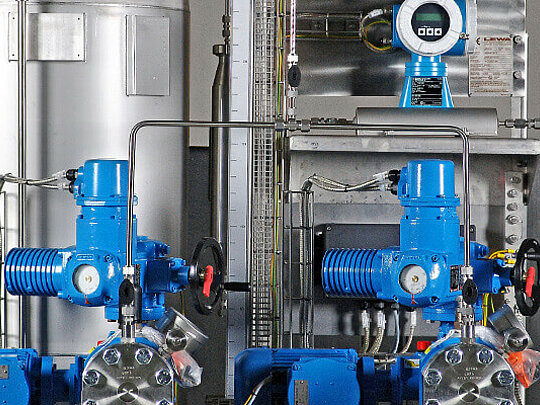 Freely configurable standard components
Each LEWA odorizing system consists of standard components such as the control system, pump, vessel, trough, flow meter, lines & valves, and accessories. These components can be configured on a custom basis and in complete accordance with your requirements.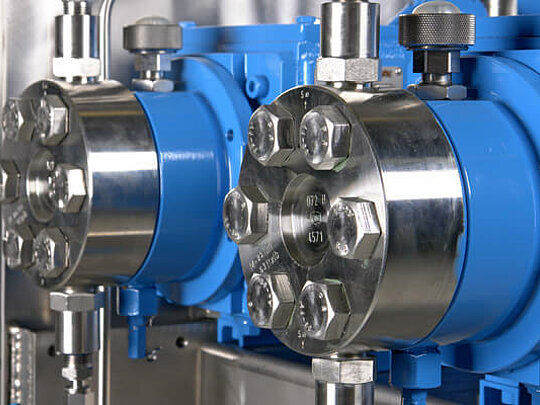 Reliable and approved components
Our odorizing systems use only tried-and-tested and approved components, while our diaphragm pumps are completely sealed and offer full reliability during metering. Control elements are also available in an Ex-protected design. We also supply magnetic, pneumatic or electrically powered pumps on request.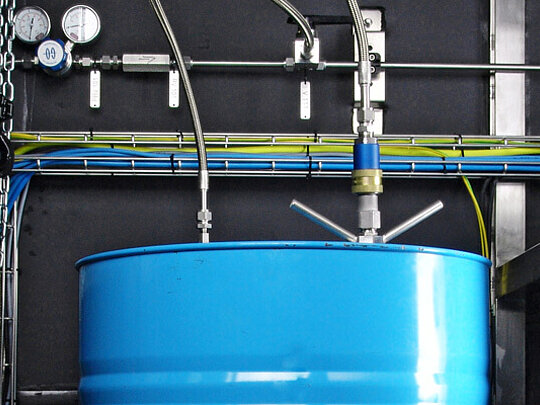 Odorizing various gases
With LEWA odorizing systems, you can add a special odorant to various gases: natural gas, biogas, LPG, oxygen, nitrogen, carbon dioxide, hydrogen, methane, and many more besides.
Suitable for all odorants
LEWA odorizing systems are suitable for all odorants. For many years now, our systems have been metering EM, DMS, TBM, THT, and sulfur-free substances for numerous customers with reliability and the utmost precision.
Maximum metering accuracy
The process of odorizing gases is dependent on exact metering accuracy. LEWA odorizing systems achieve a precision level of ±1%.
Precision flow meter
The LEWA KMM 1 flow meter is unique on the market and is able to measure even the lowest volume flows with absolute precision.
Integrated fill level control
The vessels are fitted with a visual fill level control which can be used while the pumps are being calibrated.
Diffusion-resistant metal diaphragm
The metal pump diaphragms are completely diffusion-proof and fail-safe.
Spare parts and service
Thanks to our network of global branch offices and sales partners, you'll get the best service and spare parts for your odorizing systems as quickly as possible.
Videos about the LEWA odorizing system
LEWA odorization
For over 40 years, LEWA has been building absolutely leak-proof and precise odorization systems that can handle all odorants. This short film clip documents LEWAs expertise in creating solutions for odorization tasks.
Housing for the system
We offer a complete housing for your Odorization System. This is usually a stainless steel cabinet. We also provide special material housings.
Overfilling protection and leakage pan
Specially designed accessories: With a reliable overfill protection and leakage pans in different sizes, you get a clean and safe system.
Flushing system for easy cleaning
For easy and regular maintenance of the system, we recommend a flushing system for the pump, the piping and the tank for an odor-free disassembly and maintenance.
Design with safety valve
Designed for elavated suction pressures with pressure relief valve (0,5-3,0 bar).
Solenoid valve and pressure gauge
With a solenoid valve in the discharge line, you can control small gas flow rates (< 400 Nm3/h). A manometer for pressure pipes and tanks ensures the exact metering of the fluid.
Testing, acceptance and inspection
We make sure that everything works: LEWA offers numerous services, including factory acceptance test (FAT) at the manufacturing site or at your site (SAT), NDT and PMI.
Additional stand-by pumps
Efficiency and reliable operation of our systems are in focus: We provide additional stand-by pumps for easy system maintenance without downtime.
Suitable for all odorants
LEWA odorizing systems are suitable for all common odorants in the industry: EM, DMS, TBM, THT. Simply let us know your personal requirements.
Modular design
You are free to choose: Standard odorizing systems are designed to be highly modular and consist of various components which enables us to meet your requirements in a manner that is as flexible as possible.
Technical data
The LEWA metering systems have a modular structure. Various tanks, line systems, and pumps allow us to adapt every system to the requirements of our customers.
System type
Tank size, max. [l]
Gas flow, max. [Nm3/h]
Gas pressure, max. [bar] with pump
Voltage [V]
Ex zone 1
Control system
Container
MAH
MBH
MLM
LDB
OD7
50
10000
30
50
560
-
230 AC / 24 DC
√
possible
standard/returnable
OD8
200
20000 - 70000
30
50
100
-
230 AC / 24 DC
√
possible
standard/returnable
non-returnable
OD60 - 1000
60 - 1000
10000 - 200000
30
50
100
170
230 AC / 24 DC
√
possible
standard/returnable
non-returnable for refilling
Dimensions [mm]
| Type | H | W | D |
| --- | --- | --- | --- |
| OD7 | 1750 | 880 | 680 |
| OD8 | 2130 | 1700 | 850 |
| OD60 - 1000 | 2315 | 2005 | 1360 |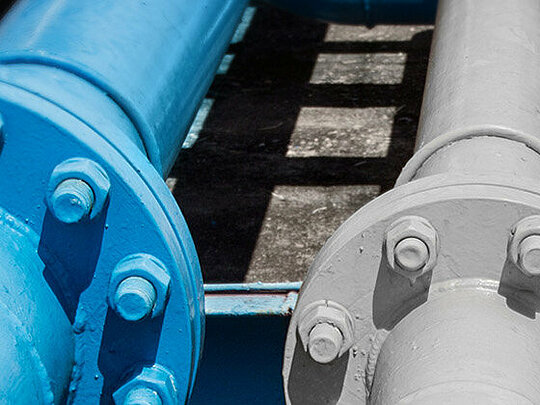 At hubs in the gas distribution network, big amounts of natural gas are forwarded. LEWA odorization unit OD 4200 is able to odorize gas amounts of up to 1.000.000 m³/h.
More Details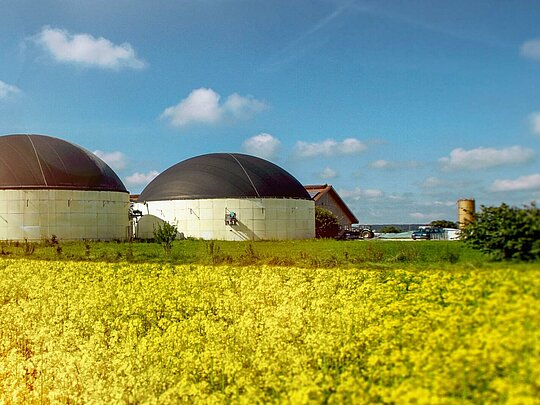 The biogas odorizing systems from LEWA ensure a correct metering even with gas flow range of 150 Nm³/h with a gas pressure of up to 20 bar. Get in touch with our experts for your individual odorizing task!
More Details