LEWA's expertise in solutions for autonomous energy supply
LEWA ecoflow diaphragm metering pumps offer the following advantages in the realization of an autarkic power supply:
The compact diaphragm metering pumps meter both lubricating (diesel) and non-lubricating fuels (LPG).
Consideration of the environmental conditions such as temperature, air and weather conditions at designing pumps, skids and systems
We can supply instrumentation, controls, and piping to ensure process safety, accurate fuel consumption and high efficiency
Overvoltage and overload can be reliably prevented by precise fuel metering.
Unique on-site service: Our service staff will travel to the most remote areas in order to maintain and check your pumps or skids, or to train your staff for future maintenance tasks.
Background
LEWA solutions & services for projects in remote regions
LEWA solutions are characterized by the exceptional know-how in the design of pumps, pump skids and systems. Our experts do not only have a huge process and application knowledge, but also developed solutions for various environmental conditions. Whether the Arctic Circle or in the desert – our pumps and systems have to function under various conditions.
We take into account climate, temperature, weather and atmospheric conditions. The smallest change in external influences can bring up significant changes. An engine installed in 2,900 m above the sea level supplies up to 20 percent less power than an engine in 1,000 m. Very high temperatures significantly change the viscosity and flow properties of a fluid and, in extreme cases, even cause cavitation in the pipeline.
Select LEWA as your project partner and take advantage of our exceptional service: Our service personnel will come even to the most remote areas. In case of problems, malfunctions or failures, our technicians take a look on-site and overhaul your machine as quickly as possible. We maintain your machines, make inspections and train your staff for future maintenance tasks on-site.
Wide process know-how, optimal design, highly qualitative solutions, and finally a first-class all-round service – for these quality features, our customers appreciate LEWA. Get in touch with us and convince yourself. We will be happy to assist you!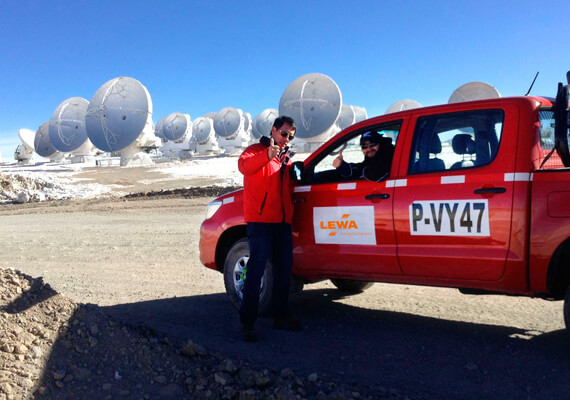 LEWA supports power plant operators and power suppliers with pumps and systems for conveying, metering, and mixing different fluids. We not only provide power plants with our products, but also develop solutions for wastewater treatment plants, gas bottlers, biogas producers, regional power suppliers, and hydrogen producers.
More Details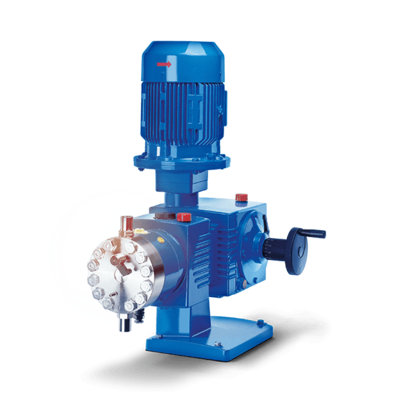 LEWA ecoflow is the innovative and universal metering pump with DPS diaphragm protection system in a tried-and-tested modular system. Suitable for numerous applications, the ecoflow is our real all-around talent, relied on by customers from all industries.
More Details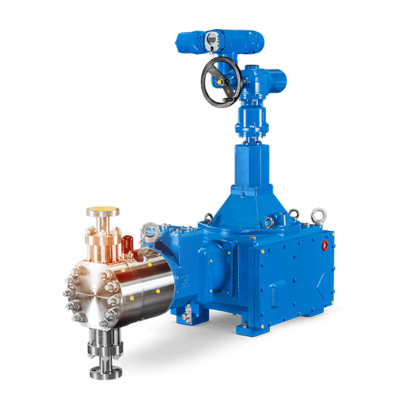 The innovative ecoflow diaphragm process pump shows its strengths in high-pressure applications in the oil and gas, refinery and petrochemical industries as well as in the sensitive areas of pharmaceuticals, biotechnology, food and beverage production.
More Details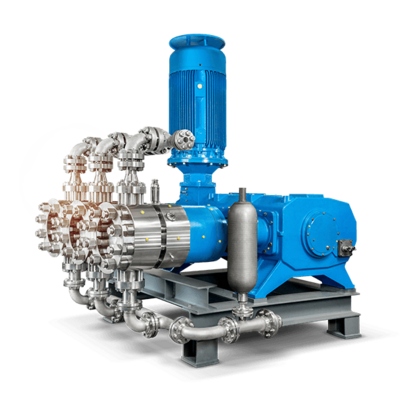 The LEWA triplex process diaphragm pump is among the world's most compact high-pressure pumps and can even be set up in the tightest spaces when space is at a premium. The power package has proven its strength in numerous high-pressure processes in a variety of industries. Oil and Gas icon Gas odor icon gray Refinery icon Petrochemicals icon Chemicals icon Plastics icon gray Cleaning icon Cosmetics icon Pharma icon Food icon Energy icon Other icon
More Details