Solutions for the mining industry and metal and mineral processing
Our qualified equipment for mining and metal and mineral processing allows us to comply with all requirements in these industries. We offer EPC companies, operators, and end-users our complete portfolio of high-end metering, process and centrifugal pumps and pumping systems.
When developing our solutions we take industry standards as well as your requirements and circumstances into consideration. Wide range of pressures and flows, hermetically sealed units, high efficiency design and extreme safety are a matter of course for LEWA. We offer you a safe tool for ore extraction, treatment and finishing in the form of our pumps and systems. For example, with features as sandwich PTFE diaphragm for maximum pumping safety of cyanides and sulfuric acids, ensuring maximum cost-efficiency!

Our many years of experience mean that we are able to offer international engineering and project expertise to assist you in all phases of your project.
Count on an experienced supplier – LEWA!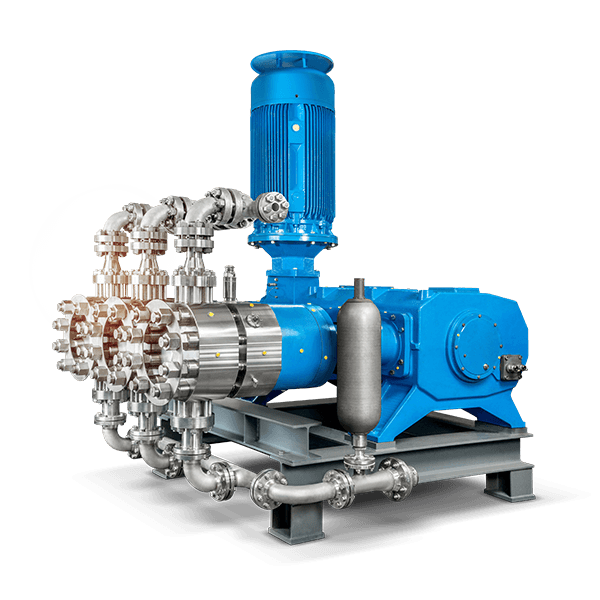 Usually from an orebody, lode, vein, seam, and reef or placer deposit. This ores recovered by mining include metals, coal, oil shale, gemstones, limestone, chalk, dimension stone, rock salt, potash, gravel, and clay.
LEWA pumps and pumping systems are used to handle any chemical fluid applied in the extraction, processing and finishing of valuable minerals or other geological materials from the earth.
Contact us for more information!
Applications
Process
Chemicals
Purpose
Size Reduction Processes
Spray drying
Mineral itself in suspension
Atomize, dry and homogenize the mineral into thin powder
Separation Processes
Leaching
Acid water
Lixiviant for copper, nickel and other metals
Activated Carbon
Gold extraction via adsorption of gold cyanide solution
Anhydrous Ammonia
Lixiviant for nickel. Precipitant in uranium extraction
Acqua Regia
Melting of palladium, gold and platinum
Caustic Soda (Liquor & Pearl)
Elution stripping of gold adsorbed onto activated carbon
Ferrous Sulphate
Cyanide detoxification in gold mining process
Hydrochloric Acid
Pre‑elution treatment of activated carbon in gold mining
Lead Nitrate
Accelerator in gold cyanidation
Sodium Bisulphite (SBS)
Cyanide detoxification in gold mining
Sodium Chlorate
Oxidant in uranium extraction
Sodium Cyanide
Gold extraction using cyanidation heap leach, CIP or CIL processes
Sodium Metabisulphite (SMBS)
Cyanide detoxification in gold mining
Sulfuric Acid
Lixiviant in copper and nickel mining. Cyanide destruction in gold mining
Flotation
Copper Sulphate Pentahydrate
Activator for sphalerite (ZnS), pyrite (FeS2) in base metal ores
Lead Nitrate
Activator for stibnite (Sb2S3) in antimony ores
DSPcollectors
Range of specialty collectors
Potassium Amyl Xanthate (PAX)
Strong, unselective collector
Sodium Ethyl Xanthate (SEX)
Weak, highly selective collector
Sodium Isobutyl Xanthate (SIBX)
Good general purpose collector
Carboxymethyl Cellulose (CMC)
Selective collector with higher recovery than SEX
Dextrin
Depressant for talc and gangue minerals in base metal ores
Guar Gum
Organic Acid gangue depressant for orescontaining oxide minerals
Depressant for carbon and galena (PbS) minerals in base metal ores
Depressant for gangue minerals, particularly silicate in base metal ores
Sodium Cyanide
Depressant for base metal ores
Sodium Metabisulphite (SMBS)
Dispersant and pH control
Sodium Sulphite
Range of specialty frothers
Zinc Sulphate
Wide application general purpose frother
Soda Ash
Sulfidising agent for oxide minerals
DSF Frothers
Sulfidising agent and depressant for base metal ores
Sodium Hydrosulphide
Gold precipitation
Dewatering
Aluminium Sulphate
Inorganic flocculant for water treatment
Ferric Chloride
Inorganic flocculant for water treatment
Ferric Sulphate
Inorganic flocculant for water treatment
Polyacrylamide Flocculants
Range of nonionic, anionic and cationic polymers for thickening applications
Refining Processes
Converting
Coal in suspension
Coal refinement through liquefaction
Solvents
Vehicle for suspension
Oil
Vehicle for suspension
Phenols
By-product of the conversion process
Ammonia
By-product of the conversion process
Hydrogen sulfide
By-product of the conversion process
Hydrocyanic acid
By-product of the conversion process
H2S scavenger
Agent to reduce the presence of sulfur(corrosive)in the process
Paraffin
Final product
Alcohols
Final product
More LEWA reference applications – In-depth information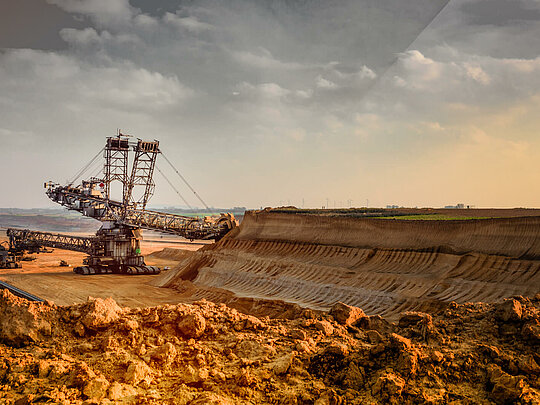 When coal is refined, it is ground as fine as dust and mixed into a suspension kept at a high temperature. LEWA metering pumps with a remote pump head are used for this.
More Details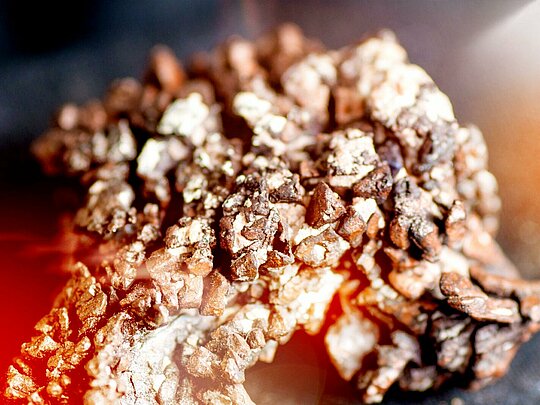 LEWA process pumps are used to reinject sulfuric acid at 98% into the main pipelines that go to the heap leach sprinklers.
More Details