With the augmented reality app orange showroom, LEWA has created a look of the special kind – the 3D interior view of different pumps.
The virtual display allows an optimal visualization of the way it works. Using Ground Plane Detection, the floor of the respective room is captured via the tablet's camera and the model is placed on the screen inside the room. Thus it is possible to look at the pump from all directions and angles.
In addition, the 3D representation can demonstrate the complex interior structure. The model is also freely scalable so that the size of the pump can be adjusted to the respective space conditions. On the app, you can also animate the way the pumps work and the behavior in exceptional situations.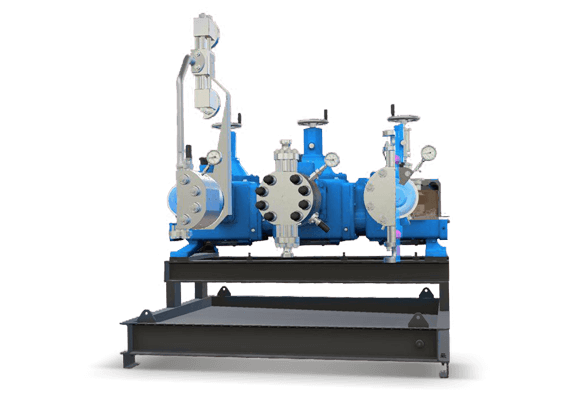 Preview of LEWA orange Showroom
Augmented reality application
Application example is the LEWA ecoflow LDZ pump
From exhibition use to everyday use
Originally, the app was developed to visualize the inner workings of LEWA pumps at trade fairs. After the great interest from customers, LEWA decided to offer the models even without a static exhibit.
The AR app is available for free download at the Apple App Store under the name orange showroom. It includes three different pump models in the current version:
A model of the LEWA ecoflow process diaphragm pump with three different pump heads.
A LEWA triplex process diaphragm pump with a homogenization valve and a visible crank drive in a mono-block design.
The third model is a NIKKISO Non-Seal Pump, which explains the function of the E-Monitor in detail. Temperature increases and malfunctions are also simulated.
The latest model shows a LEWA ecosmart, which is integrated in a metering package for multiple applications.
LEWA plans to gradually integrate other pump types into the application. The virtual exhibit can not only find its use in training courses or at trade fairs. Use cases in the service and maintenance segment are also possible.