Gas Odorization
40 Years of Experience Make LEWA Number One
Customers all over the world have been putting their trust in LEWA systems for more than 40 years when it comes to odorizing gas. Our portfolio of solutions for this application ranges from systems for micro-metering through to gas pressure regulation stations.
Scores of suppliers also put their trust in LEWA systems for odorizing LPG and CNG in the complete transport chain, as well as in gas stations and filling stations. Another large area of application for our systems is liquefied natural gas (LNG) in import/export terminals before distribution. And last but not least, LEWA odorizing systems are also used for odorizing oxygen and technical gases.
We plan and produce systems based on your specifications and, of course, equip them with LEWA core components: Pumps, flow meters, and a control system (closed control loop). Our systems use quantity-based odorization, controlled by the gas flow (injection process).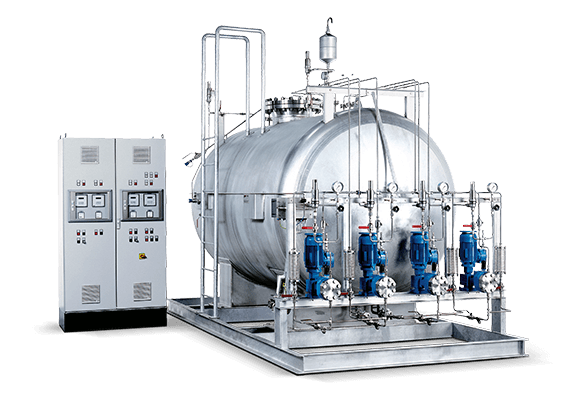 Areas of Application in Gas Odorization
LEWA odorizing systems allow you to add many different odorants to gases. This includes natural gas (1 bar to 300 bar), biogas (1 bar to 300 bar), LPG, oxygen, nitrogen, carbon dioxide, hydrogen, LNG, as well as unconventional gases.
Areas of application for adding odor
Odorants
Customers
Natural gas in gas pressure regulation systems, transfer station (ÜRA)/City Gates, natural gas storage
THT, TBM,
Gasodor S-Free
Public utility companies, trans-regional power suppliers, plant construction companies
LPG loading: Tank car,
trucks, ships
EM
Refineries, oil and gas companies
Biogas plants
THT, TBM,
Gasodor S-Free
Public utility companies, trans-regional power suppliers, plant construction companies
LNG Regasification
(onshore, offshore)
ETHT, TBM,
Gasodor S-Free
EPCs, plant construction companies, ship suppliers
Natural gas
/vehicle gas filling stations
THT, TBM,
Gasodor S-Free
Public utility companies, municipalities, energy utilities
Gas bottle filling
(propane, butane)
EM
Gas bottle fillers
O2 odorization for
oxygen distribution networks
DMS
Shipyards
Fire extinguishing systems (N2, CO2)
THT, TBM,
Gasodor S-Free
General industry
Industrial bulk buyers of non-odorized gases
THT, TBM,
Gasodor S-Free

Aluminum plants, glass factories, steel works, blast furnaces
Modular design
You are free to choose: Standard odorizing systems are designed to be highly modular and consist of various components which enables us to meet your requirements in a manner that is as flexible as possible.
Customized units
Whatever your requirements are, we will find a solution: LEWA builds a complete customized system with standard modules or special components for you.
Microflow metering pumps
High metering accuracy: With our proven micro metering pumps (M and FC series), we guarantee accurate and reliable metering of the odorant.
Field-proven control and regulation systems
For smooth operation: Our systems have field-proven controls for hazardous areas. Connection to the Net-Port@l is possible.
Global commissioning
With our global service network, we take your equipment into operation and provide technical service directly at your location - both onshore and offshore.
Flexible design
You can rely on over 60 years of experience in the design of pumps, systems and units: During the project phase, we respond flexibly to design changes or adjustments required.
Maintenance and service
No matter if maintenance, spare parts or repair - our service technicians are well trained and available worldwide. Thus, we guarantee fast response and smooth operations.
Suitable for all odorants
LEWA odorizing systems are suitable for all common odorants in the industry: EM, DMS, TBM, THT. Simply let us know your personal requirements.
International standards
LEWA pumps, systems and units are compliant with major international standards such as DVGW G280, WHG, PED, ISO 9001, ASME, ATEX and TA-Luft. Of course, you can also define your own standards.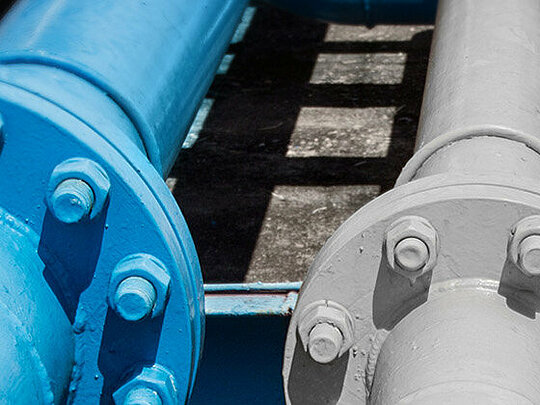 At hubs in the gas distribution network, big amounts of natural gas are forwarded. LEWA odorization unit OD 4200 is able to odorize gas amounts of up to 1.000.000 m³/h.
More Details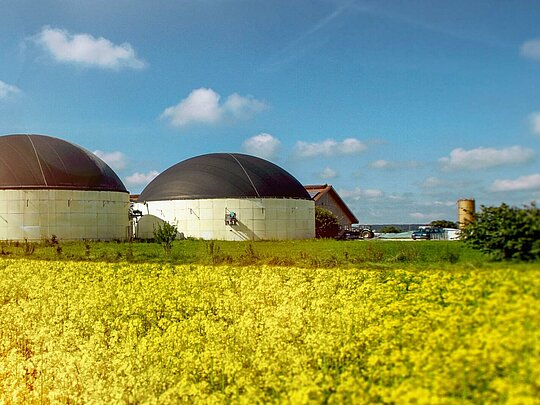 The biogas odorizing systems from LEWA ensure a correct metering even with gas flow range of 150 Nm³/h with a gas pressure of up to 20 bar. Get in touch with our experts for your individual odorizing task!
More Details
Gas odorization with LEWA pumps and metering packages can be found also in many more applications:
Micro-metering
Odorization of LPG in the transport chain, in gas stations, and filling stations
Odorization of LNG in import/export terminals before distribution
Odorization of CNG at gas stations
Odorization of oxygen and technical gases