Refineries
Distillation of crude oil with LEWA pumps, systems and plants
Crude oil has to be cleaned, separated, and converted (refined) until the final products suitable for sale are made. These include gas, diesel, heating oil, lubricants, propane, and butane.
These processes often involve complex distillation processes that require precision and reliability. LEWA supports refineries worldwide in various processes, which means that not only is it able to draw on a wealth of expertise, but also on a network of consultants and technicians, who support you on site when installing and operating your distillation plant.
Our tried-and-tested pumps are used in various metering systems, which we build to meet your requirements and commission on your site.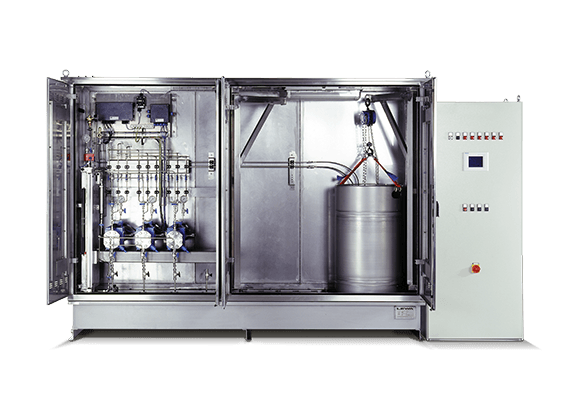 Areas of application in crude oil distillation
Whether extracting crude oil or refining it further – LEWA products and systems offer solutions for all processes involved in the processing and refining of crude oil.
The diagram shows all the important refining processes. LEWA delivers fully customized plants and systems for almost all of them. Just ask our experts for more information!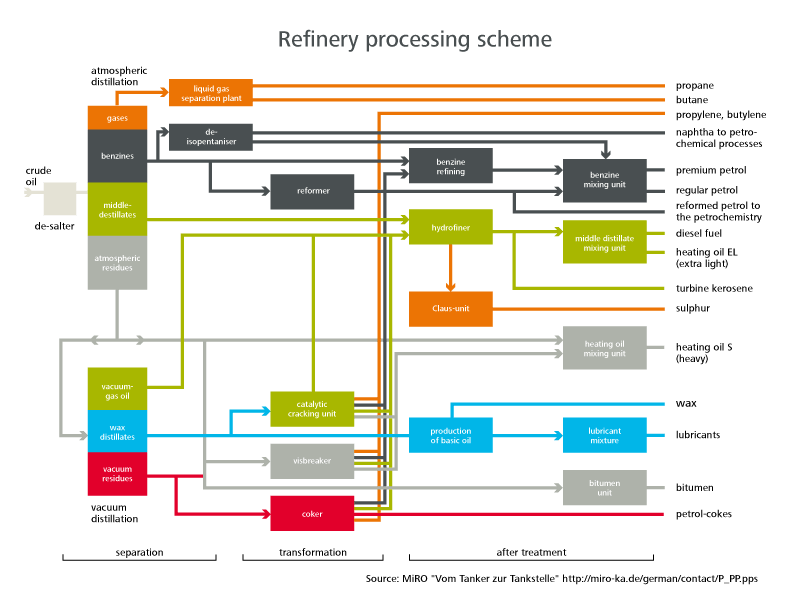 High end pumps, equipment and systems
We deliver high-end pumps integrated into complete systems and units for your specific applications. In doing so, we of course rely on the tried-and-tested LEWA quality.
Complete documentation
Receive supporting documents and certificates, including the operating instructions, as well as design and test details in different languages.
Global commissioning
With our global service network, we take your equipment into operation and provide technical service directly at your location - both onshore and offshore.
International standards
LEWA is ISO 9001 certified. Pumps, systems and units are compliant with all major international standards such as, API, ASME, TÜV and many more.
Calculation of fluid dynamics
When designing pumps and systems, we rely on computer-based calculations of the fluid dynamics in the pipelines and on appropriate integration of pulsation dampers.
CAD-based engineering
Complete documentation: you will get CAD-based P&IDs as well as isometric drawings and construction plans of all pumps used in your system.
Flexible design
You can rely on over 60 years of experience in the design of pumps, systems and units: During the project phase, we respond flexibly to design changes or adjustments required.
Spare parts information in your language
You will get all available information about spare parts (including subcontractors) in your preferred language. Our spare parts service functions quickly and smoothly.
Tests according to your specifications
Before starting up the system, we conduct well-documented test runs according to relevant international standards or to your specifications.