Remote-head metering pumps are used for coal injection because they offer the following benefits:
Reliable operation thanks to spatial separation of the valve head and displacement system
A falling hydraulic connecting line (if necessary, with cooling jacket) prevents sedimentation in the fluid chamber.
A flushing pump keeps slurry particles away from the plunger seal.
The hermetic seal of our pump technology ensures reliable conveyance of potentially hazardous substances, which are required for the chemical reaction (e.g. hydrocyanic acid or hydrogen sulfide).
Any gas bubbles that have accumulated are carried away through the gas removal valve and into the main line by a small discharge flow.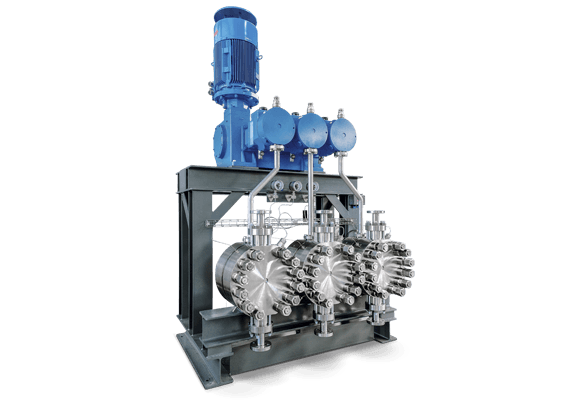 How and why is coal refined?
Coal refinement enables the production of various successor products from coal. Raw lignite cannot be used until it has been processed in a coal refinery, for example, by being made into briquettes, pulverized lignite or fluidized-bed lignite.
One kind of coal refinement is coal liquefaction, which uses the Fischer-Tropsch method, among others. For this, the coal must first be gasified at temperatures over 1000 °C while steam and air or oxygen are fed. The resulting synthetic gas is then cooled. During this process, phenol, liquid ammonia, carbon dioxide, hydrogen sulfide, hydrocyanic acid and organic components are removed from the gas. Then the synthetic gas is converted into hydrocarbons (such as paraffins and alcohols) in a heterogeneous catalytic reaction.
A Fischer-Tropsch synthesis results in various end products such as synthetic gasoline, diesel, heating oil and diverse raw materials for the chemical industry.
Crude oil must be cleaned, separated, and converted (refined) until the final products suitable for sale are made (e.g., gas, diesel, heating oil, lubricants, propane, butane). LEWA supports you with pumps and metering systems, which are used in the refining process during chemical metering. Application with our products are distillation plants, coker, cracker, or visbreaker, for example. Ask our experts for more information!
More Details
When critical, environmentally hazardous, toxic, or flammable fluids and suspensions need to be reliably conveyed or metered in high-pressure processes, there is no alternative to hermetically sealed metering pumps, process diaphragm pumps, and metering systems from LEWA. Hermetically sealed LEWA pumps with pressures up to 1200 bar are the first choice for the production of chemical intermediate and end products. Contact our experts and let us advise you about your individual chemical pump or system solution!
More Details
From the explosives manufacturing, ore extraction and metal and mineral recovery to effluents treatment and final product finishing, our solutions have helped our clients to save energy and consumables while keeping high operational safety and low cost of ownership.
More Details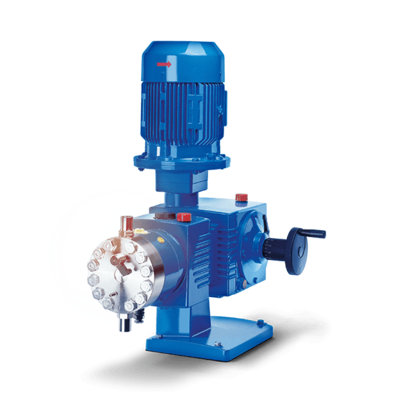 LEWA ecoflow is the innovative and universal metering pump with DPS diaphragm protection system in a tried-and-tested modular system. Suitable for numerous applications, the ecoflow is our real all-around talent, relied on by customers from all industries.
More Details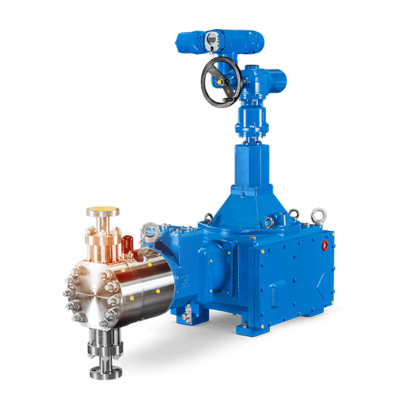 The innovative ecoflow diaphragm process pump shows its strengths in high-pressure applications in the oil and gas, refinery and petrochemical industries as well as in the sensitive areas of pharmaceuticals, biotechnology, food and beverage production.
More Details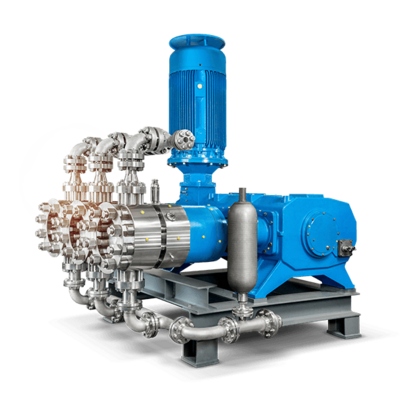 The LEWA triplex process diaphragm pump is among the world's most compact high-pressure pumps and can even be set up in the tightest spaces when space is at a premium. The power package has proven its strength in numerous high-pressure processes in a variety of industries. Oil and Gas icon Gas odor icon gray Refinery icon Petrochemicals icon Chemicals icon Plastics icon gray Cleaning icon Cosmetics icon Pharma icon Food icon Energy icon Other icon
More Details