Solutions for the production of caustic soda and other bases
Advantages of LEWA systems in dilution of caustic soda and other bases:
Suitable for all concentrations
Enables simplified processes
Process of caustic dilution works both in manual operation as well as in automatic operation
Dual analysis system – for process control, concentration test and recording of the process
Optional temperature monitoring to avoid precipitation
More flexibility in production
More independence from supplier quantities
Stocking small amounts is possible or storage times are increased
Cost savings in caustic dilution and logistics
Areas of application for LEWA systems for caustic dilution
Applications, in which the LEWA inline caustic dilution system can be used:
Water treatment
Food processing (e.g., rinsing and cleaning bottles in drink filling systems, removing greasy and oily contamination)
Production of cleaning agents (e.g., of sodium soaps)
Vegetable oil processing
Processes in the chemical industry (e.g., neutralizing acids)
Cleaning pharmaceutical facilities with CIP in varying concentration
Glass processing
Background for the production of caustic soda and other bases
Process description of caustic dilution:
Caustic solutions, such as caustic soda, are normally commercially available in concentrations of 50% and higher. The dilution of an alkaline solution is a controlled process, which prevents precipitation and/or extreme exothermic reactions.
Caustic soda is the designation for solutions of sodium hydroxide (NaOH) in water. These are alkaline solutions. Caustic soda dissolves very well under heat development in water. Caustic soda is one of the most frequently used laboratory and industrial chemicals as a cleaning agent.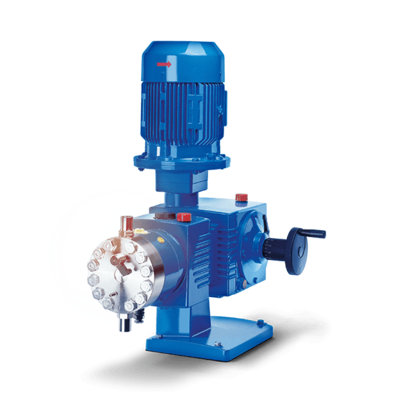 LEWA ecoflow is the innovative and universal metering pump with DPS diaphragm protection system in a tried-and-tested modular system. Suitable for numerous applications, the ecoflow is our real all-around talent, relied on by customers from all industries.
More Details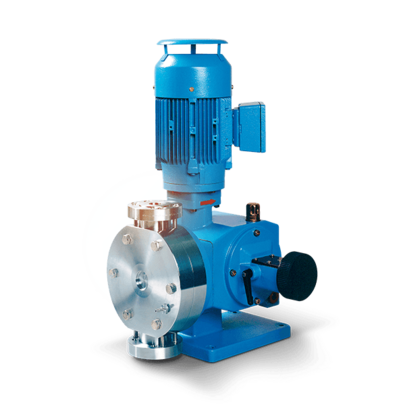 LEWA ecodos is an absolutely reliable, economical and highly adaptable metering pump, especially where diaphragm actuation is not wanted. Here, we also rely on our tried-and-tested modular system in designing the perfect pump for you.
More Details
Customer-specific batch/continuous systems for your production process. Metering, mixing, filling, separating, controlling temperature: We work with you to develop the ideal process-related sequence and produce the system that fits your production process – right up to the end product.
More Details