Solutions
Advantages of LEWA diaphragm process pumps in supercritical fractionation:
Almost linear pressure-resistant pump characteristic ensures constant pressure in the separation columns (e.g. SFC)
Gradient elution possible
When solvents are added to the mobile phase of CO2, an ATEX (explosion-proof) diaphragm pump version can also be offered
Hermetically tight (no microbial contamination or leaks) and permanently safe with CO2
Hygienic design especially suitable for food and pharmaceutical processe
Alternative materials for corrosive fluids possible (e.g. Hastelloy)
Fulfillment of necessary international standards and regulations for production in regulated industries (GMP)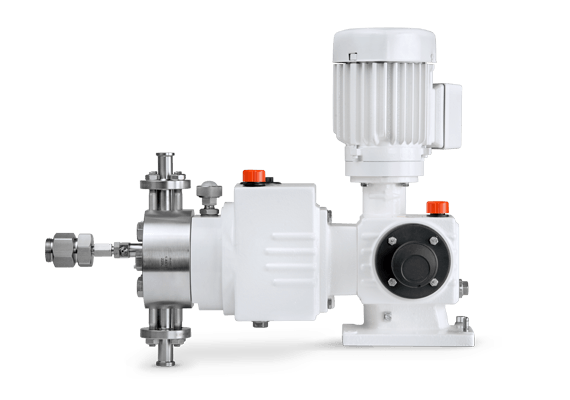 Background
One solvent – two methods
In extract production with CO2, a combination with supercritical extraction (SFE) and high-pressure fractionation for example by supercritical chromatography (SFC) is sometimes used.
When fractionating certain ingredients, the reactive surface area has to be increased. In the SFC process with supercritical CO2, the extract obtained from the previous extraction is thus passed through a high-pressure column. This is filled with a finely structured chromatography medium. It ensures that the extract is divided again–into the fractions. For example, the omega-3 fatty acids DHA or DPA can be obtained from fish oil fractions. This process is shifted both in time and in terms of size. Concentrates of the highest purity can be obtained from the purified fractions.
In order to protect sensitive natural products from harmful oxidation, temperature influences or other adverse effects, CO2 is used as a solvent
CO2 is environmentally friendly in comparison to conventional solvents and achieves an extremely high degree of purification. In addition, it is reusable and therefore beneficial for maintenance. This also helps justify the investment costs of high-pressure fluid technology and integrated diaphragm pumps.
In the pharmaceutical sector, the extraction and purification process is used in the extraction of cannabinoids, for example. Cannabinoids, terpenes and other substances are dissolved from cannabis plant material (hemp). The recovered cannabis extracts contain cannabinoids tetrahydrocannabinol (THC) and cannabidiol (CBD), which are of interest for pharmaceutical use.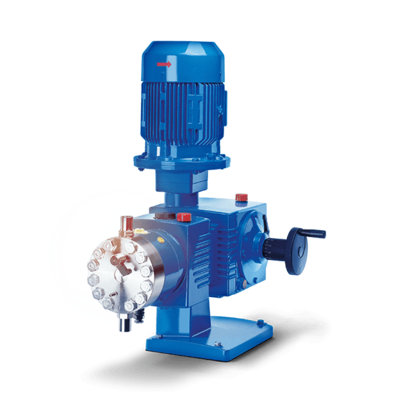 LEWA ecoflow is the innovative and universal metering pump with DPS diaphragm protection system in a tried-and-tested modular system. Suitable for numerous applications, the ecoflow is our real all-around talent, relied on by customers from all industries.
More Details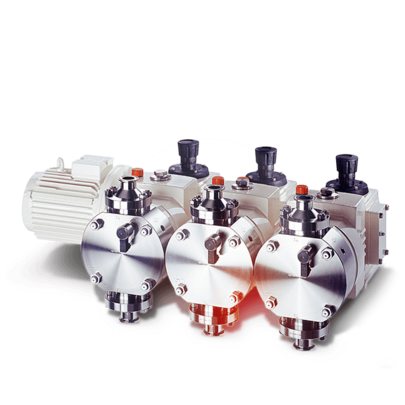 LEWA ecoflow is also available in sanitary/hygienic. The metering pump for hygienic applications has the same all-around capabilities and fulfills all specifications for pharmaceutical and food production.
More Details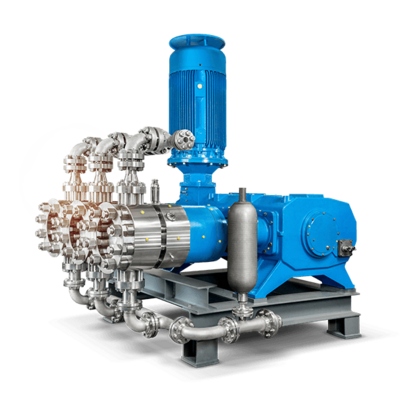 The LEWA triplex process diaphragm pump is among the world's most compact high-pressure pumps and can even be set up in the tightest spaces when space is at a premium. The power package has proven its strength in numerous high-pressure processes in a variety of industries. Oil and Gas icon Gas odor icon gray Refinery icon Petrochemicals icon Chemicals icon Plastics icon gray Cleaning icon Cosmetics icon Pharma icon Food icon Energy icon Other icon
More Details