Solutions
Compact, lightweight and environmentally friendly
With the NIKKISO Non-Seal canned motor pump, LEWA offers suitable solutions in a wide variety of areas. From cold storage, cooling and freezing to pumps for hazardous areas.
Advantages of the NIKKISO Non-Seal canned motor pump in refrigeration technology:
Compact design
Easy installation
Extremely low noise level
High environmental friendliness due to conformity with TA Luft (Technical Instruction on Air Quality Control)
High safety factor due to twin protecting shell
Advanced monitoring device for bearings (E-monitor)
Installation in hazardous areas
Typical fluids for cooling:
Carbon dioxide (CO2)
Ammonia (NH3)
Mixture of biphenyl and diphenyl ethers
Dibenzyltoluol
Different freon fluids, such as:

R-134a (C2H2F4)
R-125 (CF3CHF2)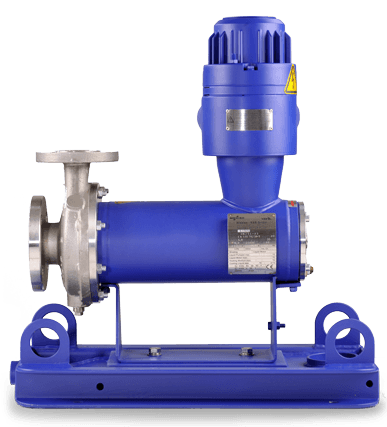 Background
A technology for everyday life.
Refrigeration, modern coolants or tempered cold stores have become indispensable in our everyday life. Pumps are used in refrigeration technology at various points: in the food industry (cold storage, cooling and deep-freezing with natural and synthetic refrigerants), in the chemical industry (refrigeration systems) or for oil cooling systems for transformers.
For larger systems, the refrigerant is metered to the individual evaporators. The resulting pressure and the risk of icing pave the way for hermetically sealed pumps without shaft seals. During the return to the reservoir, the medium is condensed by the compressed and cooled refrigerant vapor in the compressor circuit and thus gets back to a liquid state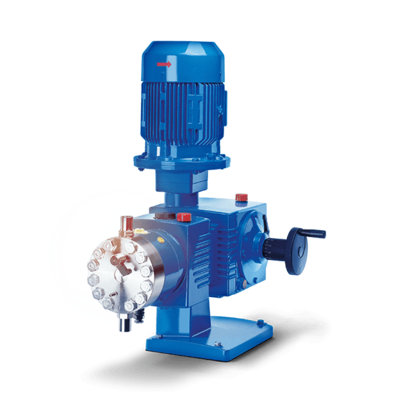 LEWA ecoflow is the innovative and universal metering pump with DPS diaphragm protection system in a tried-and-tested modular system. Suitable for numerous applications, the ecoflow is our real all-around talent, relied on by customers from all industries.
More Details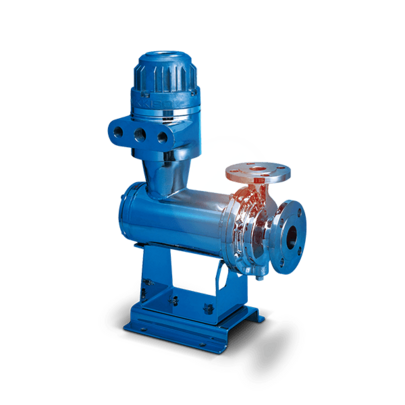 The NIKKISO NON-SEAL canned motor pump has been designed specifically for the chemical industry. To do this, the centrifugal pump is designed in accordance with API 685.
More Details