Solution
LEWA process diaphragm pumps convey caprolactam melts controllably via a frequency converter.
Performance example:
Temperature: 100°C
Flow rate: 11m3/h
Pressure: 36 bar
LEWA triplex process diaphragm pumps offer the following advantages:
Outstanding service life in comparison to conventional screw pumps, for example
High efficiency
Safe and gentle operation with caprolactam melts
Proven and complete system solution
Low investment and operating costs
Caprolactam is the starting material for the ring-opening polymerization of polyamide 6 (perlon).
A second option for polymerization is in the hydrolytic splitting of the amide bond and subsequent polycondensation. Polyamide 6 is produced yearly by the megaton.
At ambient temperature, caprolactam forms white crystals, which are quite soluble in water. Therefore it is normally stored at temperatures over 80 °C until it is used.
Source: Wikipedia, February 2012
With its varied properties, it is an ideal initial material for a wide variety of products:
Engineering plastics, such as tool parts and molding parts
Carpets and household textiles
Packaging film
Stockings, bathing suits and special suits
Fishing nets, brushes, wires and cables
We offer you special expertise for all compounding processes in the plastics processing industry (addition of waxes, flame retardants, and lubricants). Contact our experts! We're happy to give you advice about metering and pumping solutions for the plastics industry such as in polyethylene processing.
More Details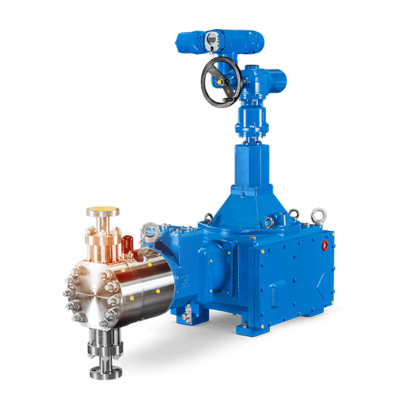 The innovative ecoflow diaphragm process pump shows its strengths in high-pressure applications in the oil and gas, refinery and petrochemical industries as well as in the sensitive areas of pharmaceuticals, biotechnology, food and beverage production.
More Details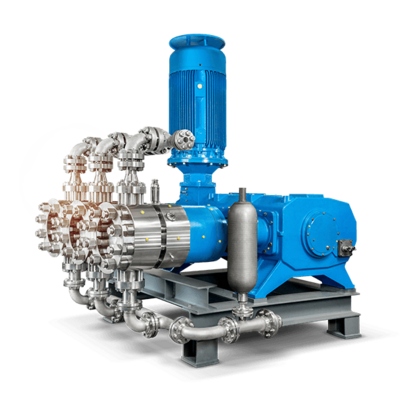 The LEWA triplex process diaphragm pump is among the world's most compact high-pressure pumps and can even be set up in the tightest spaces when space is at a premium. The power package has proven its strength in numerous high-pressure processes in a variety of industries. Oil and Gas icon Gas odor icon gray Refinery icon Petrochemicals icon Chemicals icon Plastics icon gray Cleaning icon Cosmetics icon Pharma icon Food icon Energy icon Other icon
More Details