Advantages of LEWA process diaphragm pumps
Hermetically tight (important for isocyanates)
High working pressures are possible
Suspension capability (nickel-raney catalyst)
Safe in continuous operation
Very high availability and reliability (optimized for continuous operation)
Low life cycle costs
Source graphics/diagrams: www.fsk-vsv.de February 2012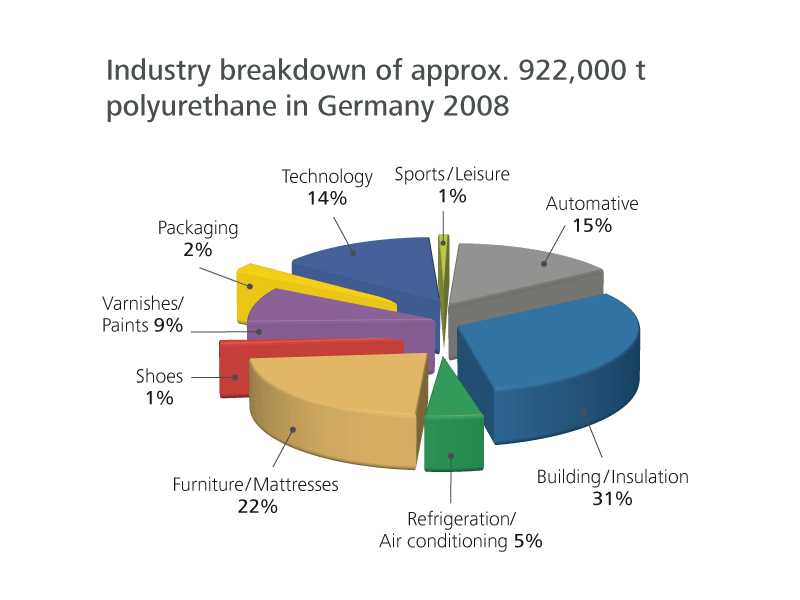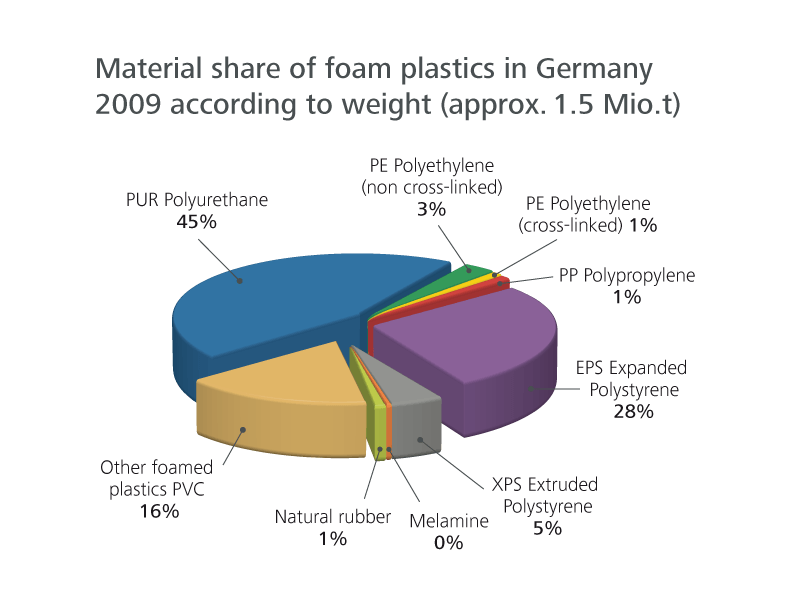 Polyurethanes (PUR) belong to the most important polymers.
The technical area of application of PUR goes from "PUR soles" to "PUR foam". The main area of application of polyurethane is the use of foam, e.g., for upholstered furniture, mattresses, sponges, winter clothing, coating for carpets, constructional foam for thermal insulation, packing material, etc.
They are also used as paint and adhesives, as thermoplastic plastics for the production of rollers, rolls, and as elastomers and fibers, e.g. as elastane.
When critical, environmentally hazardous, toxic, or flammable fluids and suspensions need to be reliably conveyed or metered in high-pressure processes, there is no alternative to hermetically sealed metering pumps, process diaphragm pumps, and metering systems from LEWA. Hermetically sealed LEWA pumps with pressures up to 1200 bar are the first choice for the production of chemical intermediate and end products. Contact our experts and let us advise you about your individual chemical pump or system solution!
More Details
We offer you special expertise for all compounding processes in the plastics processing industry (addition of waxes, flame retardants, and lubricants). Contact our experts! We're happy to give you advice about metering and pumping solutions for the plastics industry such as in polyethylene processing.
More Details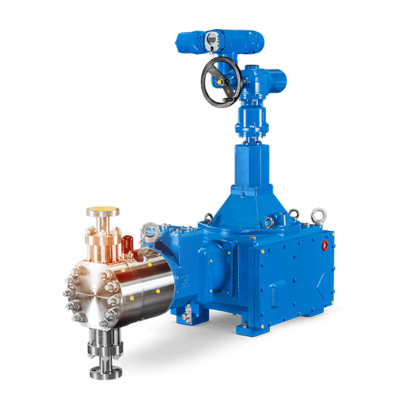 The innovative ecoflow diaphragm process pump shows its strengths in high-pressure applications in the oil and gas, refinery and petrochemical industries as well as in the sensitive areas of pharmaceuticals, biotechnology, food and beverage production.
More Details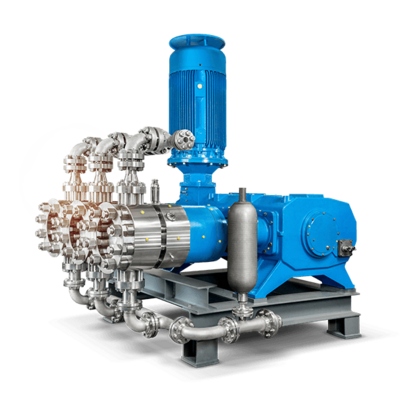 The LEWA triplex process diaphragm pump is among the world's most compact high-pressure pumps and can even be set up in the tightest spaces when space is at a premium. The power package has proven its strength in numerous high-pressure processes in a variety of industries. Oil and Gas icon Gas odor icon gray Refinery icon Petrochemicals icon Chemicals icon Plastics icon gray Cleaning icon Cosmetics icon Pharma icon Food icon Energy icon Other icon
More Details
Redundantly designed, absolutely leak-proof system working in combination with extruders for metering various blowing agents in plastic production.
More Details