Solutions
The following advantages are offered by LEWA metering diaphragm pumps:
Hermetically tight: No foreign substances or germs penetrate nor valuable substances escape, ensuring the highest standards of hygiene, thus product recalls are prevented
Fulfills high pressure requirements: Precise metering and mixture for quality assurance is ensured
Fulfillment of GMP requirements in the cosmetics sector:

No use of alcohols and preservatives require a high hygienic status of the pump
Compositions according to new trends: sensitive natural products are gently metered
Can be used for a wide variety of cosmetics (shaving creams, shower creams, etc.

Flexibly adjustable: The flow rate can be adjusted by means of a manual stroke adjustment for different recipes
CIP and SIP possible
Recipe constancy and reliability
Use of FDA-compliant material
Heated pump heads: Better control of viscosity e.g. the fat phase
Allergenic gaskets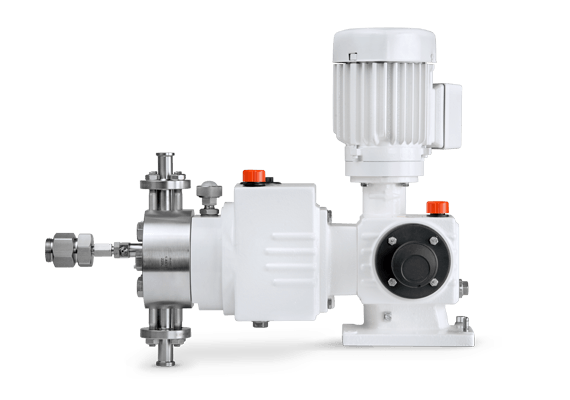 In the production of skin creams, various ingredients such as paraffins, hydrocarbons, vegetable fats and oils, and animal waxes are utilized. In order to stabilize the emulsion-like cream structures, emulsifiers are used. Some creams with a high water content need to be preserved for durability. The LEWA diaphragm pumps and systems meter and mix water, alcohols, perfumes, glycerin and other substances necessary for the production of skin cream.
Processes with strict quality and hygiene requirements, such as GMP or the need to avoid preservatives, require the right equipment. We support you in the selection and the design of hygienic components and systems for producing personal care products. Contact our experts and let us advise you – we will work with you to develop customized metering solutions for your process, such as for manufacturing personal care products.
More Details
As the leading manufacturer of pumps and pump systems for the pharmaceutical, life sciences, and biotechnology industries, LEWA supports you during the development of complete solutions, which meet your process requirements exactly. Special expertise is required in the production of pharmaceuticals in order to ensure that legal requirements are met. Reliability when it comes to production, documentation, and validation are our top priorities.
More Details