LEWA's hygienic food processing solutions
LEWA creates custom-made, complete solutions that are ready to implement in your applications. Accurately metering flavors and colors, in proportion to the flow of acid and gelatin, is crucial to ensure the quality and compliance of your finished products.

Our services range from supplying individual metering units to completely engineering and commissioning injection, mixing, and control systems for batch preparation of products using molding machines, as well as interfaces for existing process control systems. The implementation includes the analysis and application of CE/ATEX 2014/34/EU regulations for potentially flammable products.

The integrity of each process, as well as reliable products and formulas that comply with regulations are core requirements in food technology. Easy cleaning and hygienic aspects are key: each process must remain closed. In every phase of production, manufacturers must avoid the contamination of process fluids.
LEWA supplies precise system solutions that are tailored to the food and beverage industries' homogenization, mixing, and filling processes.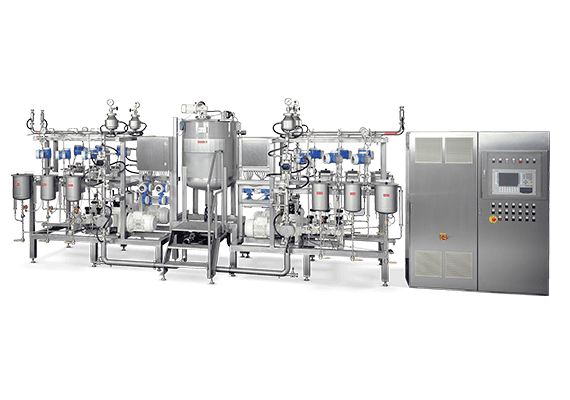 Advantages of LEWA color and flavor metering systems:
Suitable for all types of flavors and colorants, including plant-based substances
Extremely compact system
Highly customizable injection flow, from 0.5 to 100 mg/min
Reliable, flexible processes guaranteed through mass flow rate control and regulation
Ability to store up to 100 recipes and replicate processes
Injected products will not deteriorate due to heat generated by the system
No coagulation due to cold spots
The entire system is easy to use and maintain:
Smart layout and easily accessible pipe system
Hinged doors with wide openings
Easily removable side parts (for maintenance)
Materials that come in contact with your products comply with Food Grade regulations
Automatic cleaning cycle with water and/or additives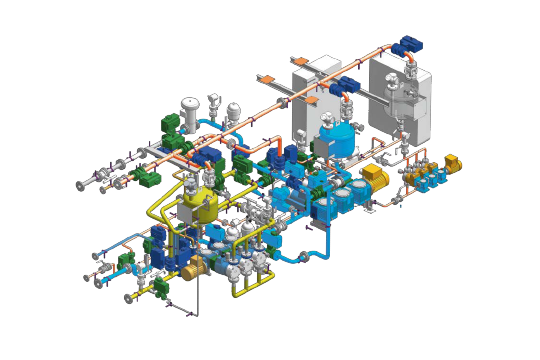 LEWA supports producers and plant construction companies in the food and beverage industries with pumps and systems for homogenization and dispersion, as well as for other processing operations in the food industry. We work with you to plan all the important process-related operations, such as conveying, metering, mixing, heating, and cooling so that you can process your raw product cost-effectively.
More Details