Solutions
Advantages of the LEWA pumps in upstream processing:
Proven technology: robust, high availability, process reliability
Low maintenance: The metered fluid has no contact with the rotating parts, while all moving parts operate in a separate, protected, and lubricated drive
Hermetically tight concept: no leaks in the process area, sterile process
CIP and SIP possible
Precise flow rates: highly reproducible process control
High batch-to-batch reproducibility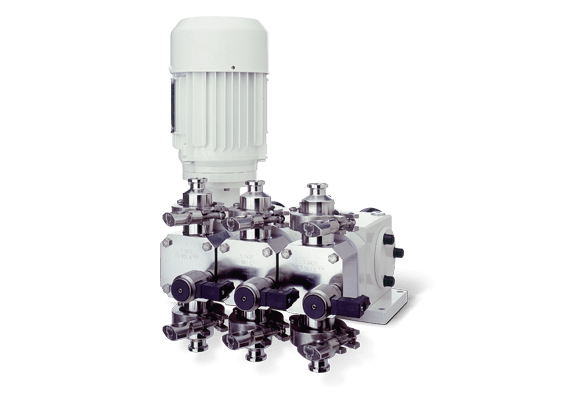 Background
Upstream Processing – what is that?
Upstream processing comprises tasks in the initial stages of the fermentation process in biotechnology. This includes all steps related to the development of microorganisms, nutrient preparation, cell culture, cell separation and harvesting. As soon as the cells/bacteria have reached the desired density, they are harvested and moved to the subsequent bioprocess, the downstream processing, where they are further processed.
Upstream processing involves nutrient preparation. Like humans, cells in a culture also need the right nutrition to function and to produce the intended value product. The nutrients consist predominantly of different components, such as carbohydrates (glucose), nitrogen (amino acids), fats (lipids) and trace amounts of salt. The ingredients are mostly in powder form and are dissolved in high purity water. It is essential that the components are well mixed. The mixed solution is then fed to the fermenter.
The next step is the cell cultivation. Cells are growing and multiplied in a suitable environment. This is ideally composed of nutrients for growth and cell culture vessels for controlling gases and temperature.
The last step is cell separation, or cell harvesting. This is done first often by centrifugation. Here, the cells separate from the culture by the centrifugal forces generated and sediment. The subsequent filtration steps remove the main impurities from the harvest. Finally, diaphragm filtration and sterile-grade filtration ensure that even minor and microbial contaminations are removed.
As the leading manufacturer of pumps and pump systems for the pharmaceutical, life sciences, and biotechnology industries, LEWA supports you during the development of complete solutions, which meet your process requirements exactly. Special expertise is required in the production of pharmaceuticals in order to ensure that legal requirements are met. Reliability when it comes to production, documentation, and validation are our top priorities.
More Details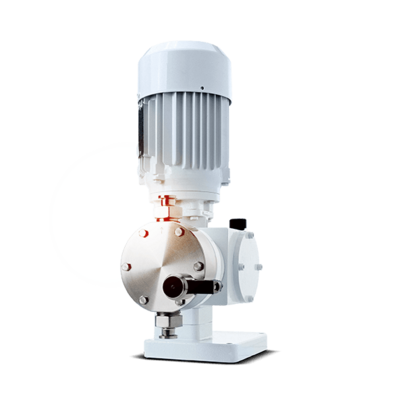 A sanitary/hygienic version is also available for the LEWA ecodos. Here, we meet all requirements for operation in pharmaceutical and food production.
More Details